9 Ways Financial Services Companies Use Hashtags in Social Marketing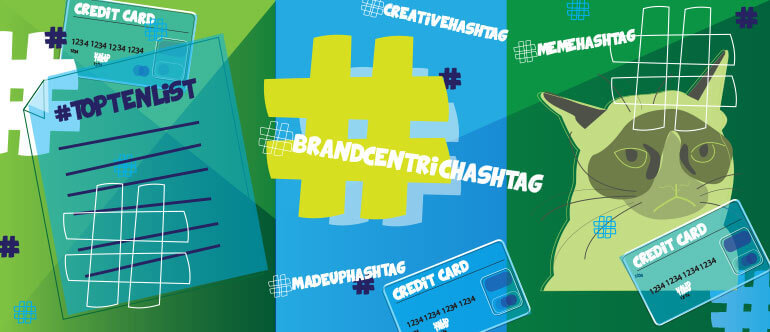 #AShowOfHands: Who loves hashtags? Don't be shy! #TheresNoShame in hashtags. And while it can be annoying when people make up their own all the time (#IDoThat), they're quite handy when sorting, discovering and branding content.
Love 'em or hate 'em, they're ubiquitous on social platforms, including Facebook, Twitter, Instagram, tumblr, Pinterest and Vine. So if you're involved in social media marketing, you're going to want to use them… but very skillfully and very carefully. Therefore, I have a list of ways hashtags are being used in social media marketing for financial services companies (focusing on Twitter), followed by some words of caution.
Financial services companies are using hashtags to:
1. Target users by interest.
Social media users not only follow hashtags, but they click on them to discover content. Interest-based hashtags can help your content "get seen" by those looking for it.




2. Focus content by geography.
Location-based hashtags help brands reach audiences with information relevant to where they are.


3. Participate in memes and timely topics.
Some Internet memes exist mainly via hashtags (like the popular #throwbackthursday / #TBT, for example). In addition, timely topics like sports events, seasons and holidays often develop their own hashtags.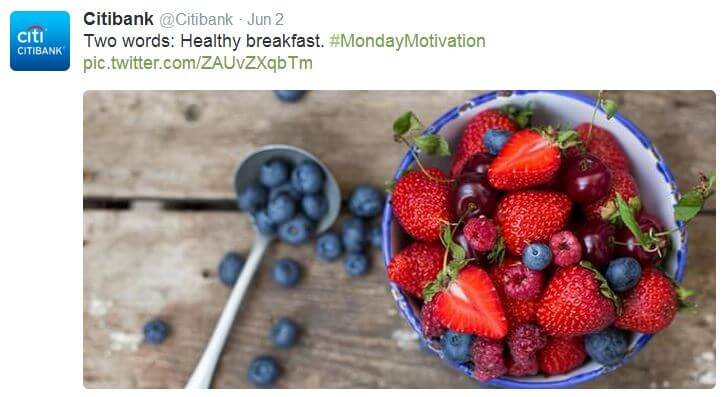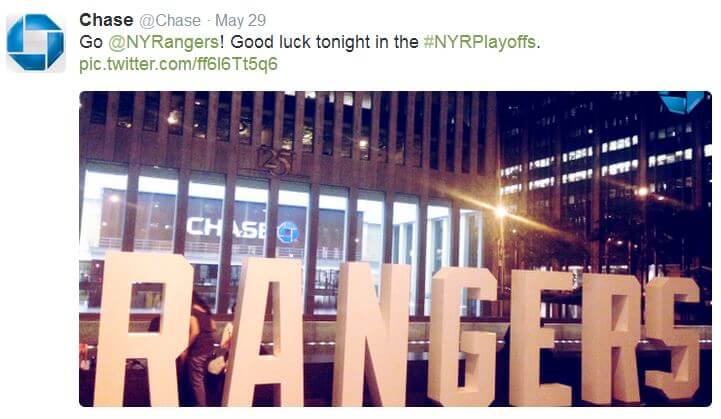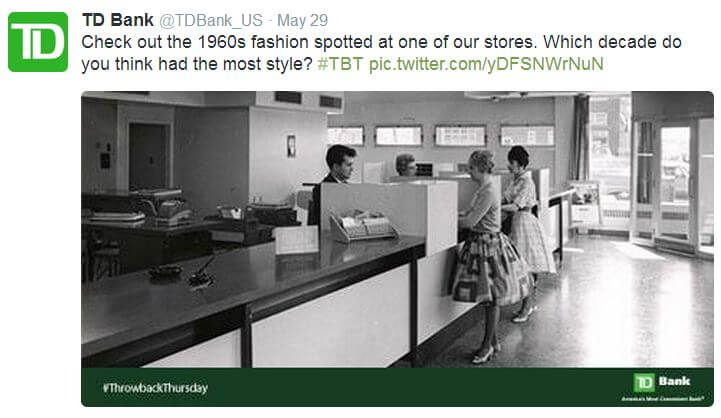 4. Stay in touch with brand enthusiasts.
Most hashtags will never rise to #TBT fame, but instead can serve the purpose of delighting your brand's niche of enthusiasts.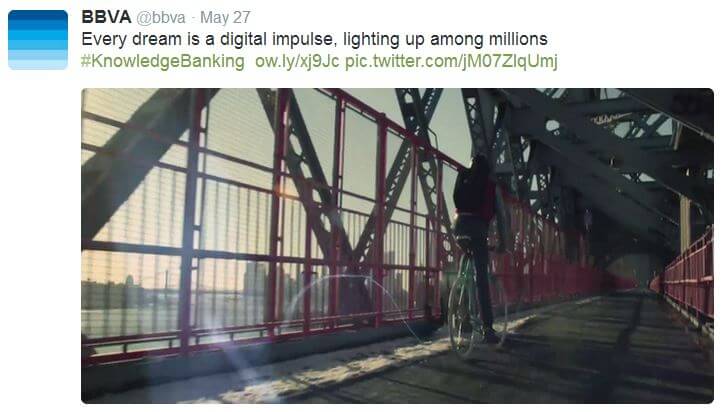 5. Facilitate promotions.
Hashtags make it easy for financial services companies to aggregate entries for contests, giveaways and other social promotions.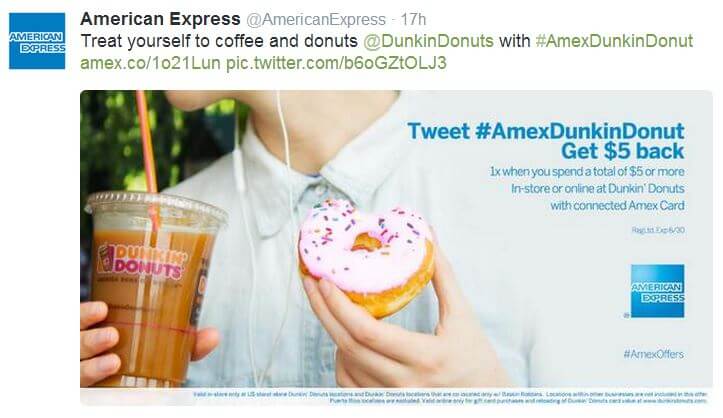 6. Organize and promote chats/events.
Hashtags are the primary organizing principle in Twitter chats and in conversations that swirl around events and conferences. Not only are they used for following along during events, but they also have utility in event promotion and follow-up.

7. Inspire user-generated content (UGC).
Financial institutions can use hashtags to request and aggregate posts and photos from consumers.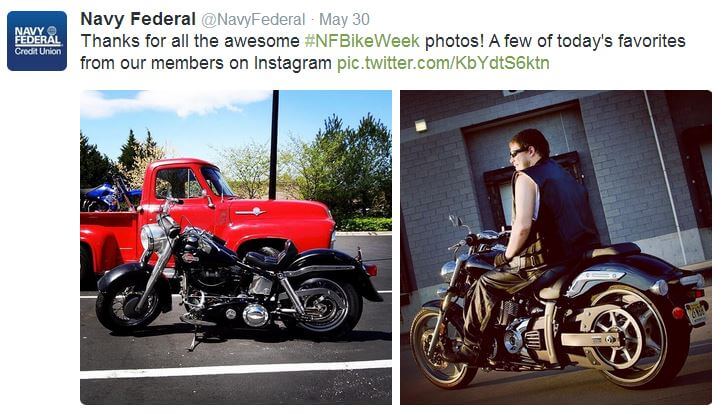 8. Assist with brand-building.
Branded hashtags can contribute to brand awareness and image, remind consumers about card benefits and amplify active marketing campaigns. (See "words of caution" below before launching a branded hashtag.)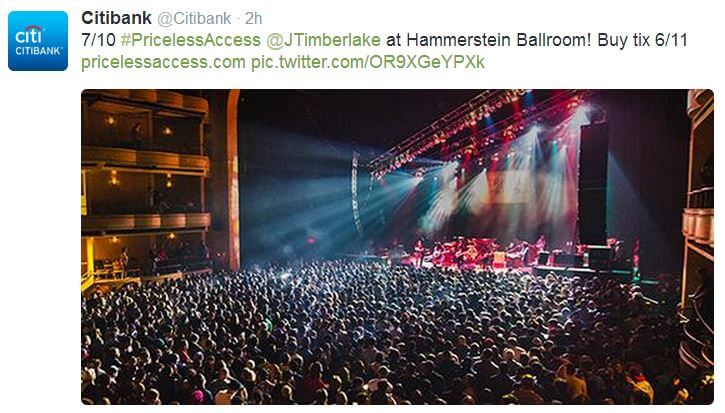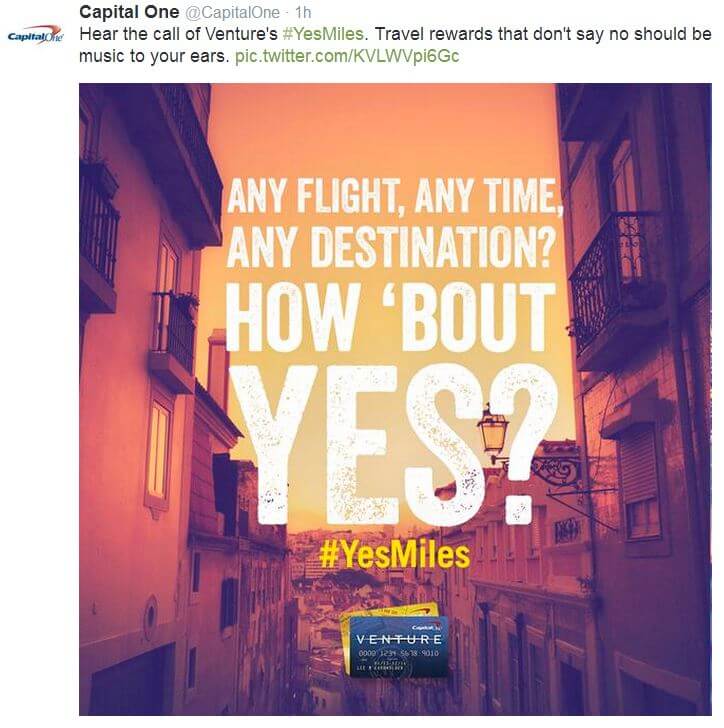 9. Be playful.
Believe it or not, I'm not the only one who thinks made-up hashtags are fun. Deployed properly, banks can get (a little) silly, too. In this case from Chase, the hashtag helps endear the customer to the bank.

Words of caution
Never abuse a hashtag. Even if you know enough to avoid being totally insensitive (take the #cairo and #footwear antics of retailer Kenneth Cole, for example), be sure that your content contributes to the spirit of the hashtag, instead of co-opting it for selfish reasons.
Beware of others abusing your hashtag. Before creating branded hashtags or using them to generate content from consumers, think it through very carefully, including considering potential backlash. It won't always be possible to avoid your hashtag becoming a "bashtag" (the ideas behind J.P. Morgan's #AskJPM and the New York Police Department's #myNYPD were good). However, you'll want to think ahead to potential abuses and either can those ideas… or be prepared with a plan for how to respond if the hashtag gets hijacked.
Don't go overboard. Everything in moderation… even (especially?) hashtags.
Tags:
financial institution marketing
,
financial services marketing
,
social media for financial services
,
social promotions for financial services