The Impact of Tech Savvy Seniors on Health Plan Marcomm and Product Offerings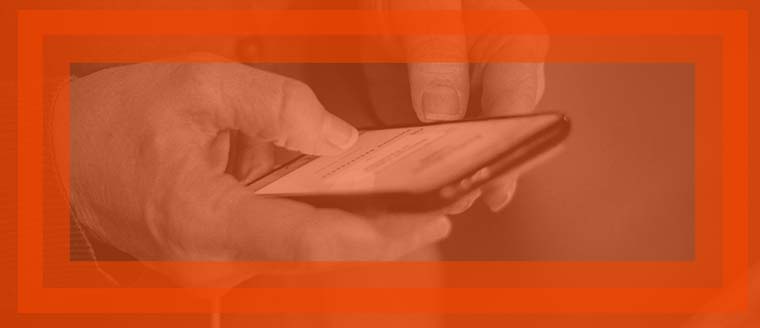 The perception that Medicare consumers are uncomfortable using technology is definitely a thing of the past. InComm Payments interviewed 2,509 current Medicare and Tricare beneficiaries and found the following:
85% confirmed active social media users – Facebook, Pinterest and Instagram are the main platforms
82% confirmed they shop online frequently – almost all respondents said they shop online
83% responded they have no trust concerns when it comes to e-commerce
64% engaged in video chat with friends and family last year – Zoom, Facetime, Facebook Messenger are the main platforms
In addition, AARP's 2021 Tech Trends Report found that adults ages 50 and older now view technology more positively to stay connected than they did before the COVID-19 pandemic. Additional findings include:
Annual tech spending increases with top purchases, including smartphones, smart TVs and earbuds/Bluetooth headsets
Tech use increases including wearable devices from 17% to 27%
Weekly streaming use increases from 44% to 58%
Over 50% of adults surveyed want to learn more about tech
What are some key takeaways for health plans (from both a marcomm and product perspective)?
Such findings reinforce the need for health plans to continue to innovate to meet the needs and expectations of these digitally savvy seniors when targeting prospects, attracting new members, and engaging with new and existing members. Seniors are shopping online for goods and services, banking online and paying bills online. They want to be able to perform similar functions online related to their healthcare – shopping for Medicare coverage, paying medical bills, scheduling appointments and refilling prescriptions. Make sure your website is easy-to-navigate and offers consumers a seamless experience. Give members digital access to benefits information, provider search tools and self-service technology, including chatbots.
Thinking ahead from a product perspective, the statistics about wearable usage and increased interest in tech perked our interest. The InComm Payments study found that 57% of seniors surveyed believe healthy habits are more important now than in years past with 98% saying healthy habits are a daily priority. Older adults are increasingly active and are now looking for things like on-demand workout classes, yoga and meditation apps, gym memberships and wearables to help stay in charge of and manage their health. A Medicare Advantage plan that helps members take a more proactive approach to managing their health will have an advantage.
We'll continue to keep an eye on interesting data related to the evolving habits and preferences of seniors. If you're interested in how seniors consumed media in 2021, check out the results of our Senior Media Habits study. It includes a series of questions about which types of media they prefer for news versus entertainment, what devices they view media on and which services they use most often plus questions around the convergence of media and telemedicine, smart speaker adoption, Zoom calls and virtual sales meetings during AEP.