Helping MVP Reinvent Their Approach to the Web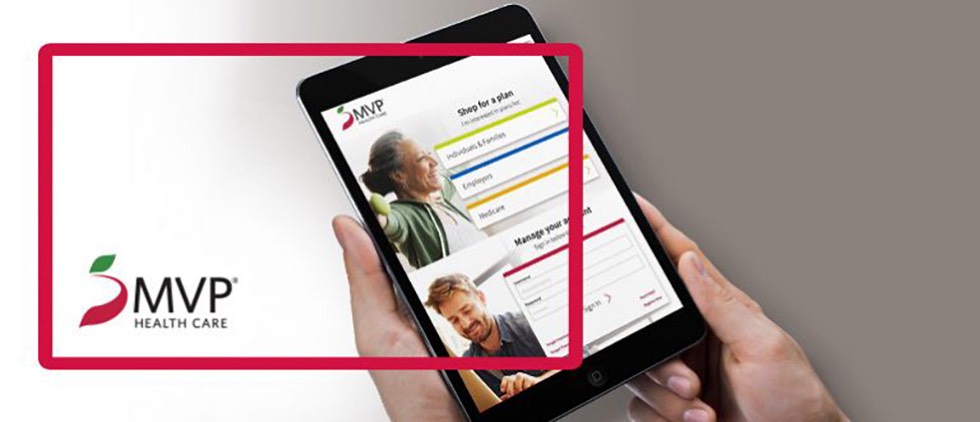 Media Logic recently partnered with MVP Health Care to reinvent their website, or rather, websites, as the large-scale effort actually involved the integration of three separate web properties.
Reviewing and streamlining nearly 700 existing pages, we worked on everything from copy and design to navigation and functionality. The goal was to build a better online experience for all stakeholders: prospects, current members, providers and brokers.
It started with a more user-friendly shopping experience – unique to each audience – that made it easier to access relevant plan information quickly. From guided tools showing individuals and families how subsidies could potentially help offset premiums, to added layers of information for brokers, the new site simplified and clarified the process of choosing plans.
Beyond shopping, navigation and content were carefully constructed to provide better access and a more streamlined experience. The end result was a more efficient, more useful MVP website that fully embraced their new brand and helped reinforce the company's position as an industry leader.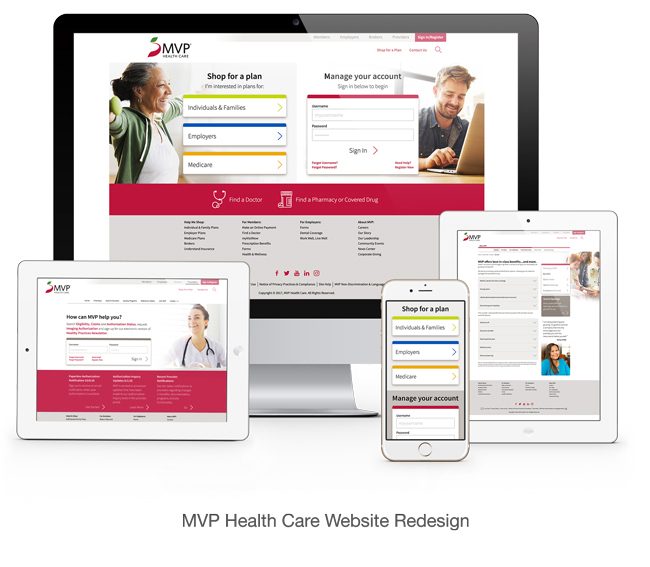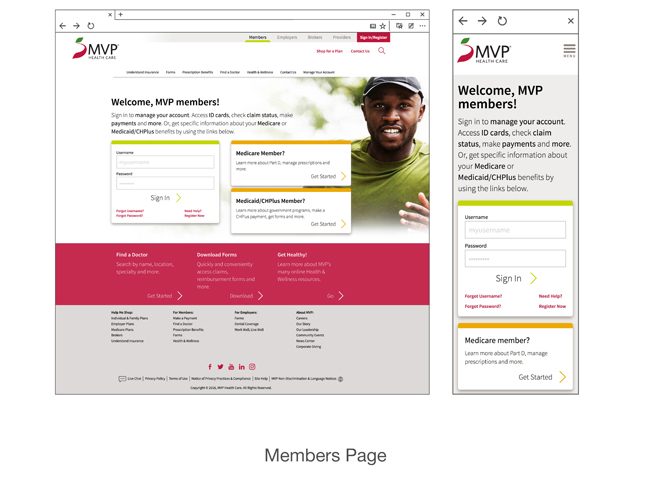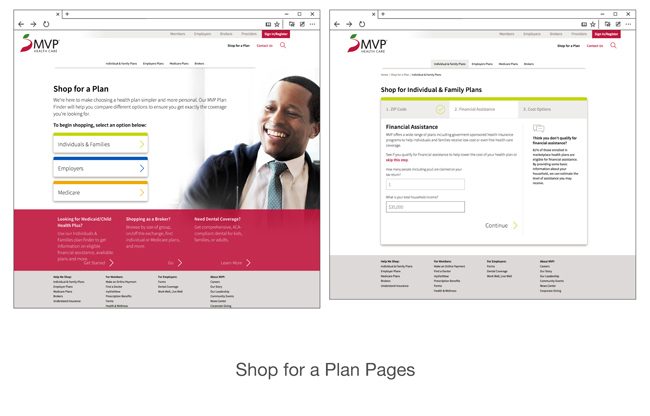 Tags:
client work spotlight
,
MVP Health Care
,
new work spotlight
,
website design
,
website redesign