Facebook Page Design Changes for Health Plan Marketers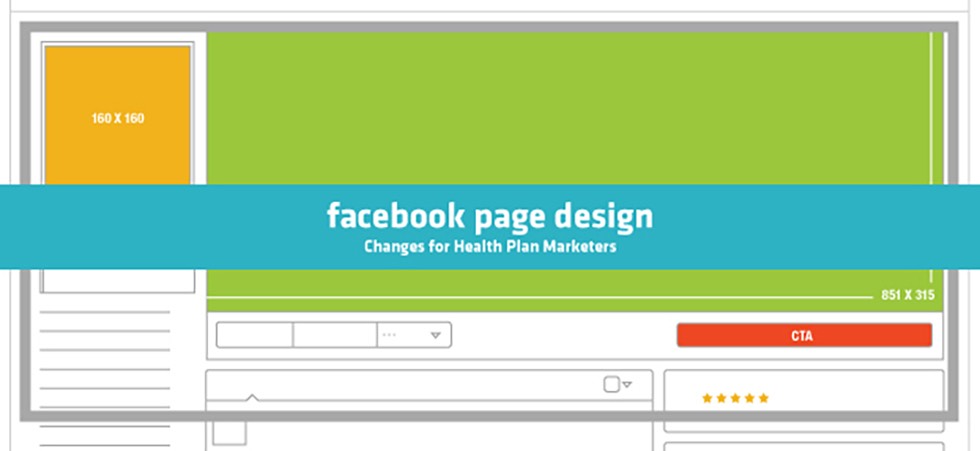 Facebook recently updated its page design, and while the enhancements haven't had marketers scrambling to fix anything broken, they have presented new opportunities that shouldn't be overlooked by healthcare marketers.
Described as less cluttered and more spacious, the new design has a number of notable key features:
More prominent cover photo
Resized and repositioned profile photo
Larger and more prominent call-to-action button
More visible tabs
And for admins:  Easy access to the week's insight and the ads manager to promote posts
What are the opportunities for health plan marketers? Let's take a look.
Before the design change, the cover photo was cluttered with the profile photo, page name and lots of buttons, including the Like, Message and Call-to-Action buttons. The design of the cover photo had to be built around these important page features.  You now have the room to make the cover photo more visually interesting and drive home key messaging. Considering its prominence on the page, it's a good idea to make it work for you by highlighting brand messaging, core benefits, brand campaigns or support for causes or events. For example, UnitedHealthcare utilizes their cover photo to support their latest consumer campaign, while Blue Cross Blue Shield Association uses a photo with simple messaging that resonates with their audience.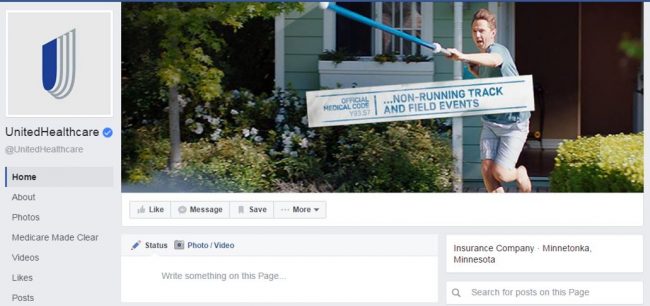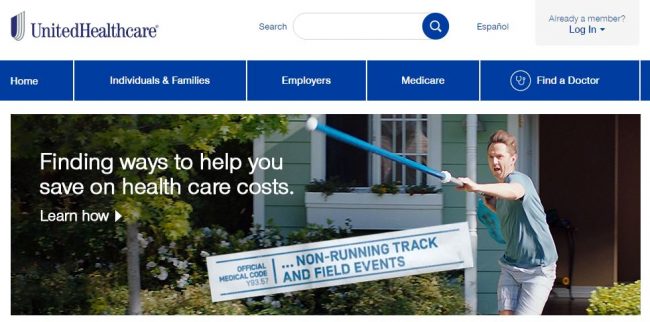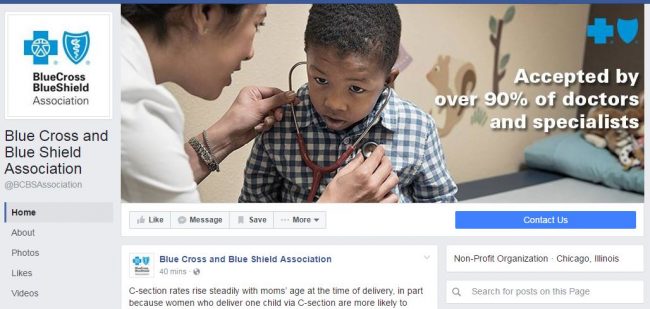 Remember, the cover photo should be optimized to be viewed on both mobile and desktop. As of 2016, the cover photo dimensions are 851 pixels wide by 315 pixels tall for desktop and 640 pixels wide by 360 pixels tall for mobile. Your profile photo and username also get better visibility in the new page layout. Make sure your profile photo is sized correctly – 160×160 pixels on desktop computers and 128×128 on mobile devices – and that your page is verified, as seen on Aetna's Facebook page. With the blue "verified" check mark appearing next to your brand name, visitors can confirm that the page is authentic and that it's the official brand page.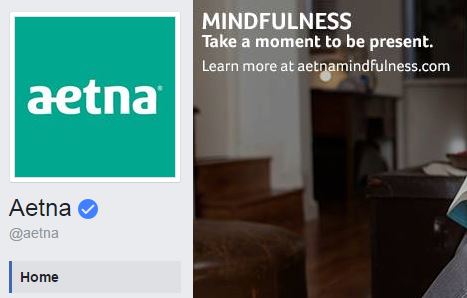 Perhaps the most important part of the redesign is the improved prominence and positioning of the call-to-action button. Positioned in a bright blue bar right below the cover photo, the new button is hard to miss. Choose whichever CTA works best for your page: Contact Us, Send Message, Watch Video, or one of nine other options. Just be sure you have one, otherwise your page will have a blank space in the center of the page, not to mention a missed opportunity. The CTA button should deliver on what it promises, as is done on BCBS of NENY's page. The health plan uses the "Shop Now" button and links directly to plan shopping options. Don't forget, you have the option to make two different CTA buttons – one for mobile and one for desktop use.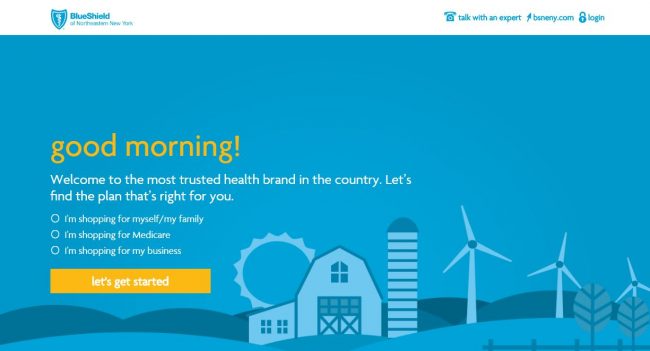 Facebook provides a default set of tabs that gives Pages a way to share more information about themselves. Until the redesign, tabs were tucked under the cover photo in a group – whichever tabs didn't fit underneath the cover photo got rolled up under the "More" dropdown menu. There wasn't a lot of exposure for the information unless a visitor did a little digging. Now, the tabs are highly visible in a static vertical list to the left of the content updates. Given their new visibility, it's time to make sure the content on your tabs is updated, fresh and doing all that it can for your brand. Pay close attention to photos and videos – with the new redesign you now have the opportunity to feature a key video asset. Blue Shield of California uses their video space to feature a cost estimator tool for members. It's also a great place to feature community guidelines for your Facebook page, like Cigna has done. Whatever you choose, make sure it syncs with your current marketing efforts. And remember, you can manage tabs, including changing the order of tabs, removing ones without content and even creating custom tabs.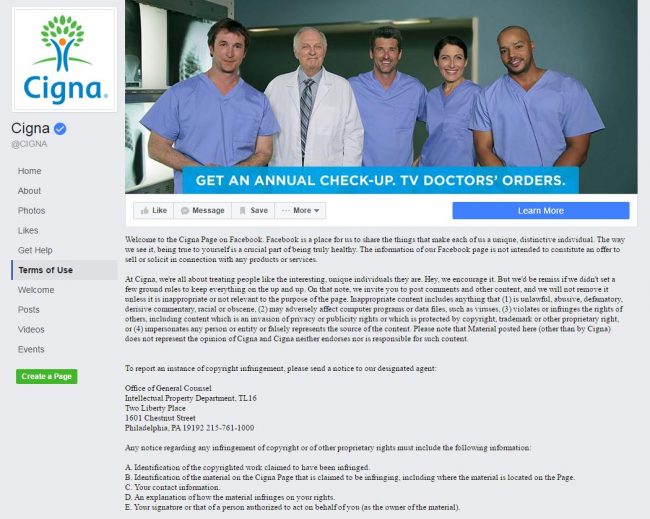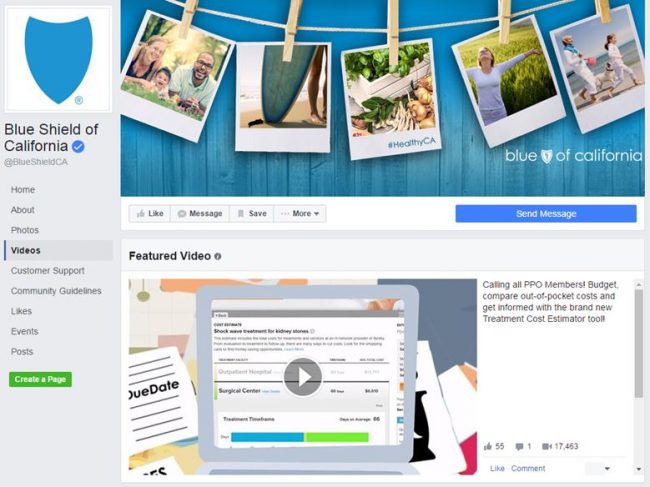 And if you're an admin of a page, you won't miss the prominent placement of the latest weekly analytics and post promotion tool right above posts.  Perhaps this will serve as a friendly reminder of the importance of including paid promotion in your social marketing?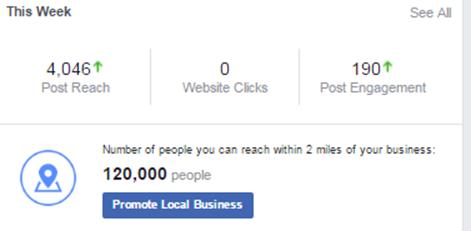 Even as it has been rolling out, Facebook has introduced some changes to the new layout, and it's likely there may be more. It's always good to step back and "View Page as Visitor" so that we are optimizing the experience from the perspective of the audience. These new Facebook updates provide an opportunity to drive home your brand's key messaging, share more information with your audience in different ways, and take advantage of paid advertising. Interested in learning more? Connect with Media Logic on Facebook and click the "Contact Us" call-to-action button!
Tags:
facebook updates
,
health plan marketing
,
healthcare marketing
,
social media marketing