Online Reviews: 3 Best Practices for Healthcare Marketers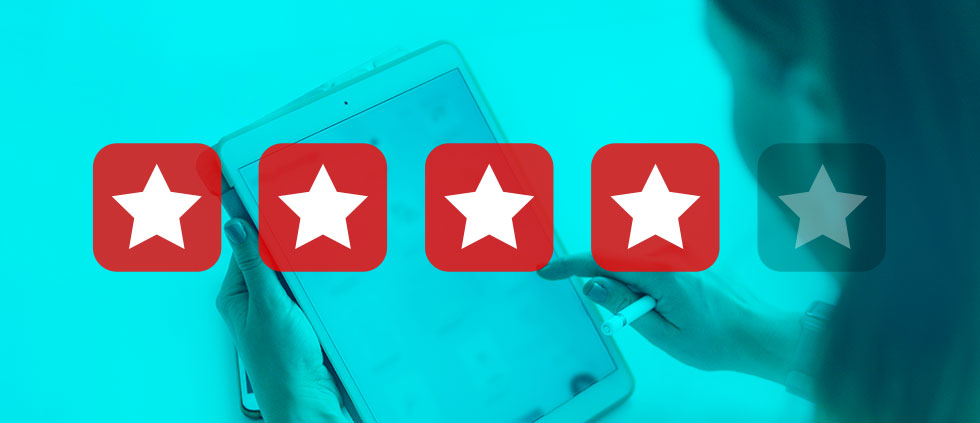 Online reviews-we've all used them, and they make or break a product or business. But how do online reviews affect healthcare marketing? We know that overall, consumers trust online reviews and ratings given by other consumers and healthcare is no different. Creating a smart online review management strategy is a good idea for a number of reasons:
First, online reviews are important when maintaining your health plan, hospital or health system's overall image.
Second, online reviews are like a barometer. They can help you identify any potential areas to improve, and also tell you what consumers like/don't like. Both of these can help inform your business operations, messaging and marketing strategy.
Third, thanks to the increased use of apps and smartphones, online reviews are available to consumers at their fingertips, meaning they can search, check and leave reviews in a timely manner.
Fourth, consumers are going to review your organization, no matter what you do. So, with that in mind, it's a good idea to implement an online review strategy keeping a few best practices in mind.
1. Be proactive and take ownership of spaces where consumers can leave online reviews.
As we said before, you can't stop consumers from reviewing your healthcare organization. Trust us, it's inevitable! So rather than just being reactive, be proactive. Work with your customer service team to be more strategic about requesting online reviews. Have processes and communications in place to request reviews after pre-determined interactions with customers. For example, after a good customer service call, the rep should ask if the person wouldn't mind providing an online review (instructions could be emailed). Or, after surgery or a hospital stay, check in with the patient, tell them about benefits that they might want to use but may not know are available, then follow up requesting an online review and instructing how to do so via email or mail.
Also, there are quite a few third-party review sites that consumers use.
The first one we'll mention is Yelp. We recommend using Yelp for Business Owners to either add your business or claim your business.
Also, claim your business' Facebook page. Since it is the world's largest social network, most people check Facebook to see if an organization has a page and will use it to ask questions/send messages, get a feel for the organization, and also give recommendations.
Google My Business is a free business listing from Google, the world's largest search engine, and it will give consumers a chance to find you in search, contact you, access your website and also leave reviews.
Both Yelp and Facebook reward speedy responsiveness. In fact, they highlight average response times for consumers to see. A strong response rate could show consumers that you're going to be responsive in other ways – such as with their healthcare.
Many clients ask us about reviews and SEO. The most common question we receive is: Will negative reviews impact SEO? Of course, the answer is never just a clear "yes" or "no." According to Search Engine Journal, "the people behind search engines like Google understand that no one is perfect." Phew! In fact, if you browse through their internal SEO guidelines, you'll see that they "instruct website reviewers to keep in mind that even some of the best sites get bad reviews." When a customer reviews your healthcare organization (good or bad), it shows Google that you are a real operation and that overall, their feedback has the potential to help other consumers make decisions. Reviews also increase your overall visibility, which helps add SEO value.
2. Reply to online reviews.
How important are online reviews? According to a survey from BrightLocal, about 86% of consumers read reviews for businesses and 89% read business' responses to online reviews. When you break it down even further, findings showed that people aged 18-34 are the group most likely to read online reviews (85%), write online reviews (80%) and trust online reviews (91%). It's definitely best practice to respond to reviews, no matter what the tone of the review is. After all, you can't delete online reviews, so a response, in most cases, is best.
Our advice? Don't feel attacked or frustrated when receiving a negative critique, though it's definitely easy to do so. When responding, keep the tone friendly and be understanding. Use the person's name and let he/she know that you have addressed or would like to address the issue. When discussing this with our clients, we recommend putting together a strategy in advance by putting together a list of items that could be mentioned frequently in reviews such as billing issues, complaints about staff, coverage issues customer service or appointment wait times. Reach out to your customer service team for more suggestions. After all, they're on the front lines each day and will have a "leg up" on what consumer pain points are. Have an appropriate response planned for each. And of course, not all reviews are bad. Thank consumers for positive reviews, too!
What can you gain by responding to online reviews? It's a chance to connect with consumers, make your brand more personal, and if the review is negative, maybe it will give you a second chance with that consumer. Another bonus? Responding to online reviews helps with local SEO. According to an article in Search Engine Journal, Google My Business tells business to manage and respond to reviews, also adding that "Google isn't hiding the fact that reviews contribute to local search rankings so it's safe to assume the same holds true for the websites of larger businesses."
3. Use positive reviews on your brand's social media pages.
Consumers are all over social media – Facebook, Twitter, Instagram, LinkedIn to name a few. They are talking about everything including feedback on specific products or businesses. With this in mind, online reviews provide great opportunities for user-generated content (UGC) that can be shared on your brand's pages to show your company in a positive light. We've been able to leverage positive patient stories, along with submitted photos for several of our clients. You just have to make sure that you ask them for permission before posting. Quotes can be posted on Twitter or Facebook or formatted visually for Instagram. Also, as one Hubspot article points out, "Social proof is a powerful marketing tactic — it means that, if customers see other people like them sharing reviews, they're more likely to do the same by following the crowd."
Rather than cringe at the thought of online reviews, as marketers, embrace them… and leverage them! Undoubtedly, they have a lot of power to influence consumer decisions, and overall, they have an impact on important factors such as your brand's SEO and overall reputation. By taking a proactive, positive approach, online reviews can have a positive impact on your healthcare organization.
Tags:
consumer reviews
,
content marketing for healthcare
,
healthcare marketing
,
user reviews
,
user-generated content