Baby Boomers All Grown Up: What You Need to Know about Today's Seniors When Marketing Medicare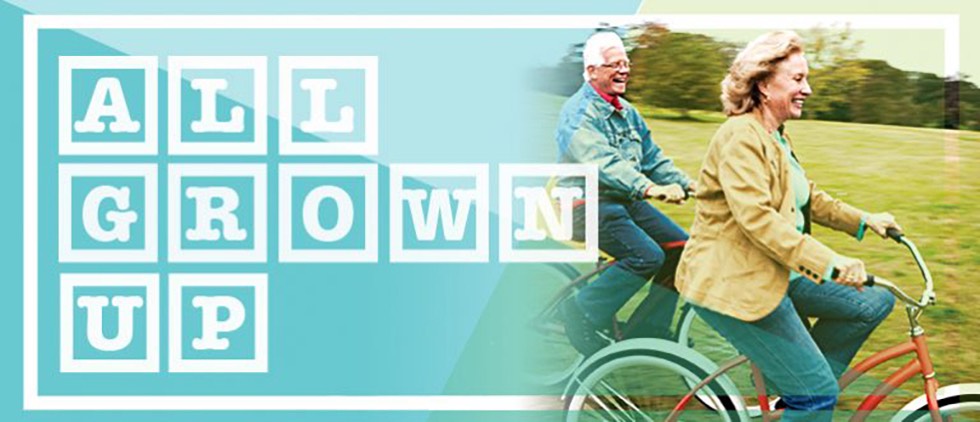 What are the first things that come to mind when you think about senior citizens? If we asked this question not too long ago, we would most likely have heard responses like "frail," "dependent," "immobile" or "resistant to change." These days, however, those descriptors are getting further and further from the truth. As the Baby Boomers are entering retirement age and beyond, we're coming to know a different kind of senior – one who's physically active, adventurous, self-reliant, tech-savvy… the list goes on.
In her piece "Thoughts on Turning 65," AgingParents.com's Carolyn Rosenblatt discusses her own "coming of age" experiences with Forbes magazine. She talks about how, although she knows she isn't young, she certainly doesn't feel "old" in the way she expected 65-year-old people feel. She still works (and finds a purpose in working), and she participates in triathlons. And best of all, she doesn't label herself as old – she prefers to use the term "seasoned," implying that her years of experiences have improved her in a way. Of her newly minted senior status, she writes, "I think it's a time to celebrate a lot of things.  I think about the political power we have as a group. I think about how we have changed society and will continue to do so, just because there are so many of us.  I think about how we, as a generation are changing the concept of aging.  I love it."
That today's seniors are "changing the concept of aging" is not merely Rosenblatt's opinion – it's fact. Today's seniors are choosing more and more to live on their own (hence the enormous rise in popularity of "55 and over" senior living communities). They're working out in gyms – think spin classes instead of walking clubs. And, as the healthcare industry is coming to realize, they're taking a more active role in managing their health… and they're embracing technology to help them do so.
Telehealth technologies, specifically, are playing a more and more important role in the management of seniors' healthcare. Insurance company The Hartford recently published an article to its blog entitled, "Telehealth Provides Peace of Mind, Independence and Reduced Hospitalizations for Baby Boomers." In it, author Linda Childers writes that healthcare for today's Baby Boomers is "rapidly changing, thanks in part to the fast-growing field of telehealth. Devices that monitor chronic conditions such as diabetes and heart disease, videoconferencing with physicians and other telemedicine technologies are already being used to care for seniors and will continue to grow as Baby Boomers continue to reach traditional retirement age." She also writes that, "with more Baby Boomers wanting to live in their own homes for as long as possible, telehealth technology is also changing the way the healthcare profession looks at long term care."
Medicare marketing takeaways
So what can health insurance companies take away from all of this? We can think of two biggies right off the bat that can be focused on in the short term. First, when marketing Medicare plans to seniors, be conscious of how you're talking to this audience. How are you depicting them visually? What messaging are you using to attract them to your brand? What products, services and benefits are you marketing to them? In other words, are your marketing materials and messaging speaking to today's seniors… or yesterday's? Second, how are you engaging with this audience? Baby Boomers are on their mobile devices – you should be, too. They're on the Internet and using social media – you need to meet them there.
Long-term, health insurers need to think about how to integrate telehealth services into their plans. As we've discovered, more and more seniors are looking to telehealth as a way to meet their needs. Will your members be able to depend on you for coverage as the telehealth industry continues to grow? If this is something you're considering (and we think it should be!), these new services will be a great and valuable addition to your Medicare marketing campaigns.