How Three New Consumer Credit Cards Make Room in a Crowded Market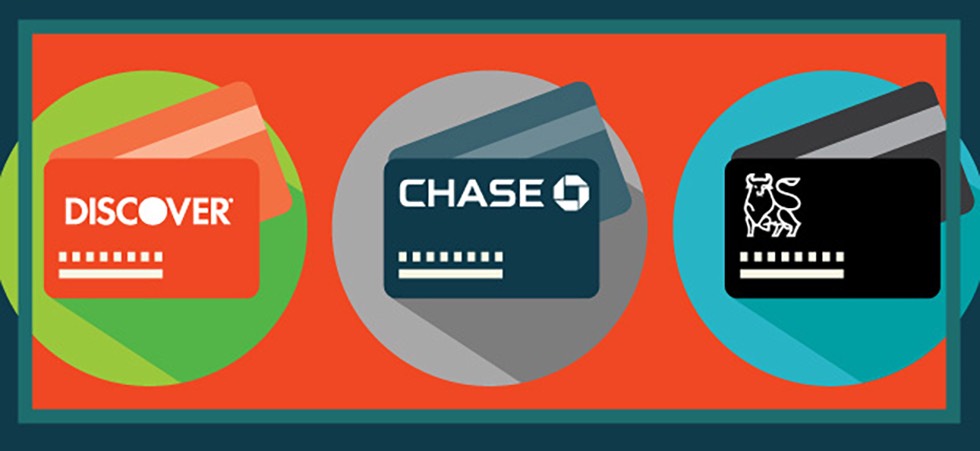 It may be difficult to believe the world can accommodate three new consumer credit cards, but Chase, Merrill Lynch and Discover prove there's room for additional payment products when they are different, better and delivering value to a specific market.
Let's take a look at how these players have managed to achieve this in a commoditized space:
Discover offers unexpected secured card perks
Leave it to Discover to not only rethink the secured card market with Discover it Secured but also up the ante for players within the space. (Clearly the brand has left its sleepy image back in the nineties.) Discover starts the pitch for Discover it Secured with strong, declarative marketing – "It's a real credit card not a prepaid or debit card" – confidently going on the offensive and, we think, directly dismissing the bad rep some credit cards have with the under-banked and un-banked.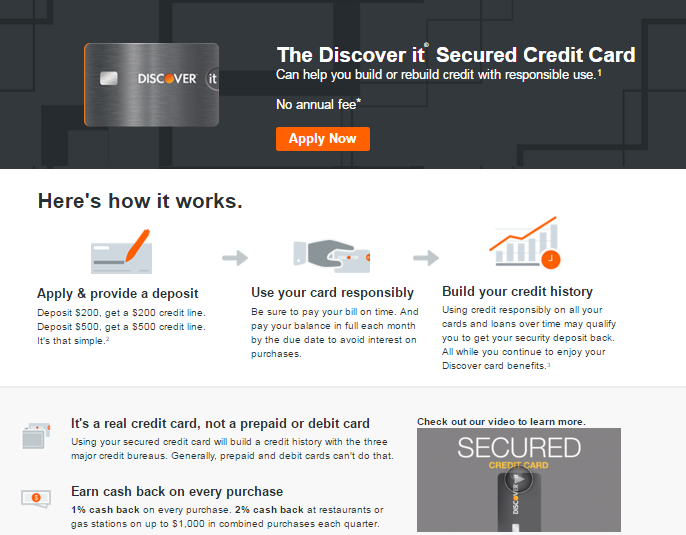 Discover it Secured rewards cardholders with decent cash back earnings of  1% on every purchase and 2% cash back in restaurants and gas stations, up to $1,000 per quarter. The marketing is aligned with the likely audience: it includes video, clear and concise messaging (while avoiding category clichés) and a slyly crafted competitive comparison chart illustrating all that Discover bestows on the audience which is accustomed to solely getting advice about paying bills on time (albeit Discover does a bit of necessary education and good behavior reinforcement, too). Well played, Discover.
Chase targets the competition's audience
Chase Freedom has been around for quite some time, but recently the new Chase Freedom Unlimited credit card made its debut, quite possibly targeting the audiences of its competitors: the Capital One Quicksilver and Citi Double Cash card (both of whom appeal to similar cash reward seekers). The slightly more accommodating card value proposition – both in terms of earn and redemption – find it better living up to the "Freedom" handle than its predecessor. For example, with the new offering there are no category bonus earnings and "unlimited" earn and redeem benefits. Yet, Chase still may not have evolved it enough to compete with the cards from Capital One and Citi.
Still being marketed, the original Chase Freedom promotes cash back earnings with rotating categories that are limiting and require a quarterly calendar to identify where and when a cardholder earns 5% cash back bonuses (up to $1,500/quarter) along with the standard 1% earn. Chase Freedom Unlimited, on the other hand, gives 1.5% on all spend, unlimited cash back and redemption for any amount and any time.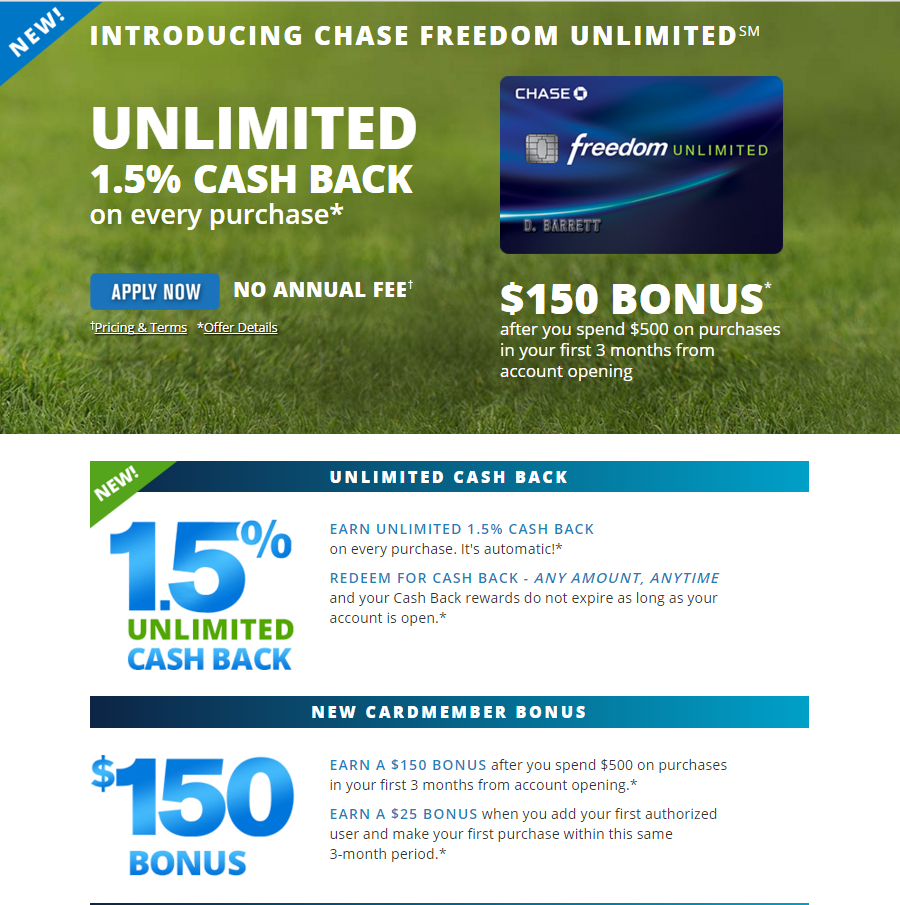 Several credit card review sites, such as NerdWallet and Pointsguy, suggest strategically using two Chase credit cards – Chase Sapphire Preferred along with the new Chase Freedom Unlimited. Armed with this kind of "earn and redeem strategy," cardholders can wring the most out of the cards and their respective rewards programs.
Merrill Lynch presents Octave, an American Express card by invitation only
Octave first started getting attention in the blogosphere in early 2015. However, as a by-invitation-only credit card – similar to JPMC Palladium – that has flown under the radar, Merrill Lynch Octave American Express could well be new to you. The annual fee is $950, but knowing the target is Merrill Lynch clientele with $10 million in assets (with Merrill), as well as enough spend on the card to derive the most value, the annual fee may not be an issue.

Octave's fully loaded earn, redeem and benefit structure is set at a high level and looks like this:
The card earns 2.5 points per dollar on all spend.
According to several card review sites like milecards.com, Octave lets the cardholder use 25,000 points for up to $500 or better yet .02 cents/point if the redemption is for a flight of $500 – making it a 5% reward card for that particular redemption behavior.
With more expensive air tickets, the value drops (2,500 points for a ticket higher than $500 bringing the value down to .01 cents/point).
The annual travel credit of $350 helps make the high annual fee palatable, as does the $100 Global Entry credit (but not annually).
Other benefits include Executive Level SkyClub membership.
Octave is also being offered to U.S. Trust clientele (also a Bank of America corporation) with the same asset requirement.
Tags:
Chase
,
credit card marketing
,
Discover
,
financial services marketing
,
Merrill Lynch