Back to blog
Barclays Marketing Positions New Luxury Card Portfolio as Practical, Not Exclusive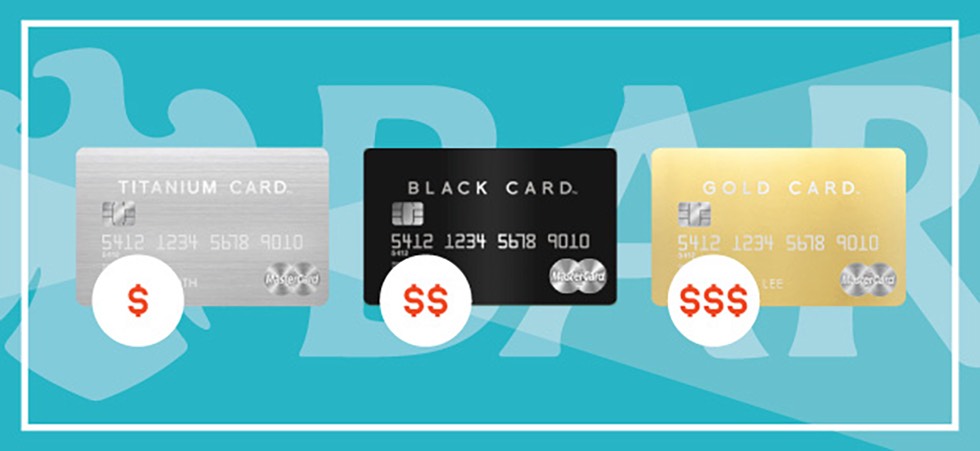 Launched in 2008, Barclays Visa Black Card never stopped struggling to overcome bad reviews and lackluster performance. (We commented on the Black Card in a previous post.) The problem felt by many was that the benefits simply didn't justify the $495 annual fee. But rather than abandon the high-end market, Barclays overhauled its product and even introduced two more.
The new Luxury Card portfolio centers around a new and improved Black Card, as well as a Titanium Card and a Gold Card.
The revamped MasterCard® Black CardTM is still constructed of stainless steel and carbon and still has a $495 annual fee, but it now also boasts more compelling benefits that make it more competitive among other luxury travel cards. In addition to the same double point redemption for airfare, the card now features a 1.5% cash-back redemption, as well as a 0% introductory APR balance transfer offer, Global Entry and airline fee credits.
The other two Luxury Card products are new additions that sit on either end of the spectrum. The MasterCard® TitaniumTM Card is made of brushed stainless steel and carbon and has a $195 annual fee. While the annual fee is substantially lower, so are the travel benefits.
The MasterCard® GoldTM Card is the most lucrative of the three cards, literally. The card itself is plated in 24-karat-gold. And while the earning rate is pretty standard (earns one point per dollar spent), it does offer a 2% redemption rate for both travel and cash back. It also features Luxury Card Concierge, a $200 Annual Airline Credit and more. However, it also demands a $995 annual fee – the second most expensive card in the U.S., according to Wallaby.
However, while the new card offerings do improve upon the old card, when it comes to travel rewards, they still fall short. Many travel cards offer a better earn ratio with smaller annual fees. Plus, points cannot be transferred to hotel or airline programs –something that is a common feature among other leading travel rewards cards, as outlined by The Points Guy.
What is interesting to note is Barclay's strategic decision to position these new cards based on their practical benefits instead of exclusivity and distinctiveness. Its scaled-back acquisition package reflected this approach. The tone of the direct mail piece we reviewed was clean, straightforward and focused on the benefits. In addition, although the glossed card stock of the letter, brochure and application did evoke a more high-end feel, the envelope was so plain and cheaply produced that I confused it with a mock up OE we would create for an internal presentation.
The problem with this strategic approach is that the practical benefits (primarily the rewards programs) aren't lucrative enough to set the cards apart. As noted on Wallaby, "None of these Barclays offerings justifies the price tag on benefits alone."
Tags:
affluent trends in financial services
,
Barclays
,
credit card marketing