SMB Anxiety Over Economic Outlook Creates Challenges for Credit Card Issuers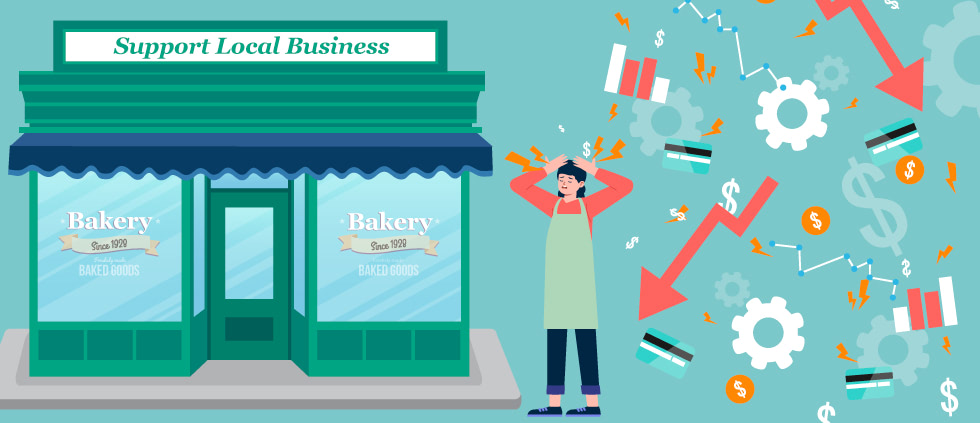 American Express, Chase and Bank of America lead the pack in customer satisfaction in the most recent J.D. Power U.S. Small Business Credit Card Satisfaction Study. And while the success of these issuers points to winning strategies for small business (SMB) card product design and card marketing, the leader board is not the report's big news.
Instead, the most critical takeaway in the 2022 study is a warning from J.D. Power: "A growing sense of anxiety among SMBs is creating a new set of challenges for card issuers that must find ways to support their customers in an uncertain economic environment."
A "moment of truth" for card issuers
SMBs are still recovering from the impact of COVID lockdowns, and many currently face ongoing supply chain issues. Combined with the impact of inflation on the bottom line, SMBs have had "a tough few years," says J.D. Power's John Cabell. He believes it's also a "moment of truth" for card issuers, noting they have "an opportunity to position themselves as a valuable source of support and guidance for SMB customers through a combination of proactive outreach, rewards promotions and personalized account management."
To meet the moment, card issuers must first acknowledge the hit SMBs have taken. According to J.D. Power:
SMBs report lower sales growth compared to last year.
SMBs' economic and business outlooks have declined significantly.
65% of SMBs say inflation has had a severe or major effect on their business.
Slower growth. Loss of confidence. "Severe" impact from inflation. That's a lot of uncertainty, and we agree with Cabell that card issuers must be proactive in demonstrating understanding and showing support.
For example, marketing communications can emphasize SMB cards as financial and business tools. Forbes predicts that SMBs will be seeking "cohesive financial platforms that help them manage their money," pointing to an opportunity for issuers to highlight their cards as end-to-end solutions for financial management. In addition, knowing that SMBs are getting creative with incentives to help retain employees, issuers can promote card rewards as a soft, value-add with redemption options that are shareble to – and valued by – SMB employees.
These types of reminders and offers will be critical as issuers look to bolster their SMB relationships – increasing loyalty and countering concerns about spend in the current environment. Here's why:
SMBs anticipate charging fewer expenses this year. J.D. Power reports, "Just 25% of small business owners expect to increase business-related spending on their credit cards during the next 12 months."
SMBs are feeling the pinch, and they want to make sure their card spend (and loyalty) benefits them. J.D. Power says the SMBs most impacted by inflation are considerably less likely to be satisfied with current card rewards, including "both rewards earned per dollar spent and the ability to completely maximize rewards with most frequent purchases."
As card issuers re-evaluate SMB rewards programs, they can find a little bit of good news in the J.D. Power report:
SMB satisfaction with airline reward cards is up 12 points, even while their satisfaction with co-branded retail cards has declined 37 points. This seems to indicate that travel rewards – which amped up to encourage travel post-COVID lockdowns – are getting it right. Card issuers for cards in other categories may look to airline rewards cards for tactics that work.
Personalized account support has significant impact on SMB satisfaction with their card issuers. J.D. Power says, "Overall customer satisfaction is a significant 35 points higher when small business owners are assigned a dedicated account manager. Among business owners who say they are worse off this year than a year ago, the assignment of a dedicated account manager is associated with a 77-point increase in customer satisfaction." That's a huge bump in satisfaction, and it points to this: SMBs are craving support. Card issuers who provide it may differentiate their SMB products in the current market.