Citi's "Double Cash Card" Product Launch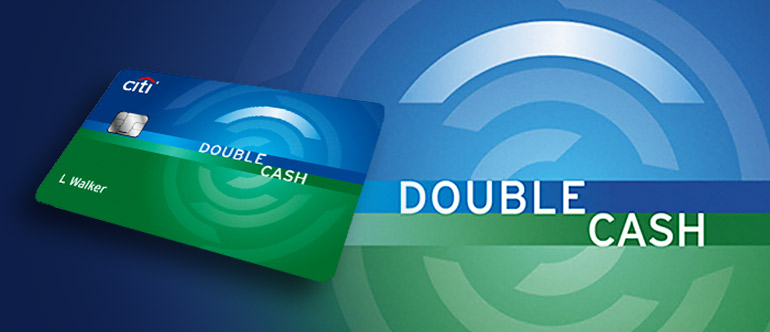 Citi recently introduced its new "Double Cash Card" – a credit card that may very well challenge even the most widely adopted cash back products. Why? Because the Double Cash Card rewards cardholders not only when they make purchases using the card, but when they pay off purchases, as well. As Citi has positioned the card in its product launch, "It's the only card that earns you cash back – TWICE."
Specifically, the card offers:
1% cash back on every purchase;
an additional 1% cash back as you pay for those purchases in full or over time;
no caps and no category restrictions;
no annual fee; plus
what Citi claims to be its lowest APR (0% for 15 months).
Here's a quick look at the product's launch DM (it intrigues us, but also leaves us with some ambiguity):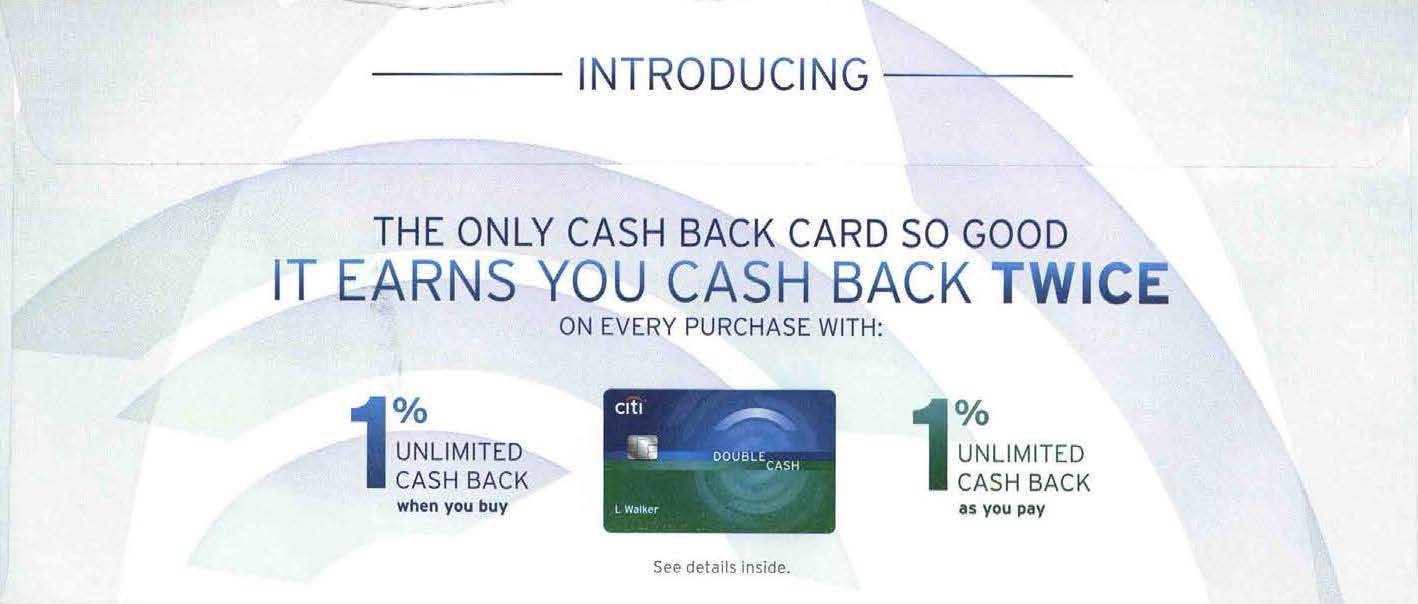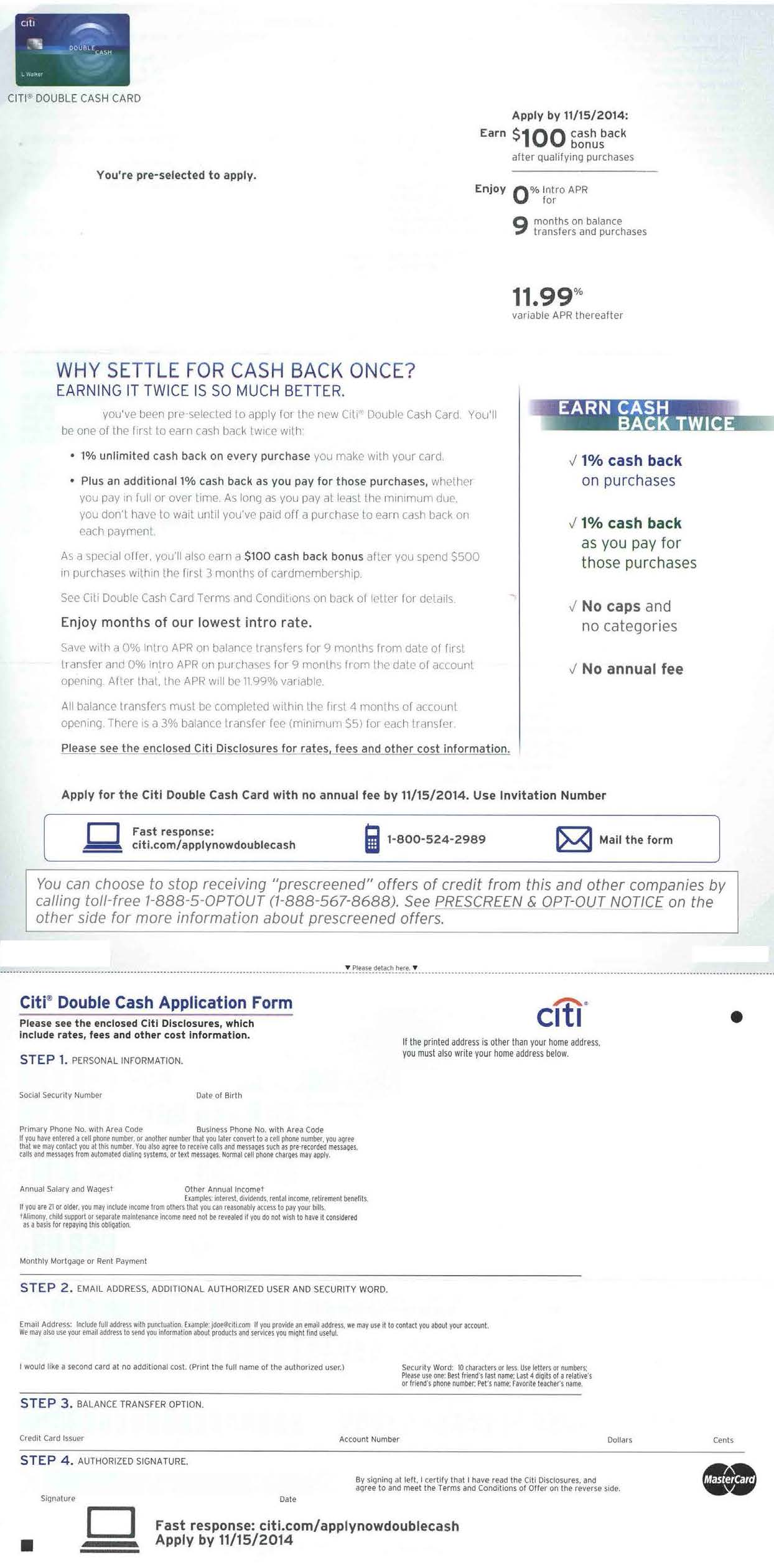 What we like:
The two-toned card design plays off the "double" aspect of the reward.
There's a consumer-facing expression of the card's positioning – "The ONLY card."
The OE is bold in both copy and design, ensuring it will break through mailbox clutter.
Letter copy leads with personality – "Why settle for cash back once? Earning it twice is so much better" – and is packed with card DM best practices:

A Johnson Box highlights the intro offer ($100 cash back bonus and 0% intro rate).
It appeals to the prospect with "you'll be one of the first" language.
It uses a sidebar as visual device to call attention to primary card benefits.

Prospects are sensitive to earning caps and complicated rotating categories. With Double Cash, Citi eliminates both.
What we think could be improved:
Overall, content is light in explaining the product's full suite of benefits.
Language explaining the additional 1% cash back left me looking for a footnote:
"Plus an additional 1% cash back as you pay for those purchases, whether you pay in full or over time. As long as you pay at least the minimum due, you don't have to wait until you've paid off a purchase to earn cash back on each payment."
What does this mean? Is Citi somehow tracking and applying payments against specific purchases? Or does this just mean cardholders earn the additional 1% cash back on every payment made toward the balance? It's unclear, and Citi could do a better job explaining rewards earned on payments.
Redemption threshold (minimum of $25 in cash rewards) and redemption options (checks, statement credits or gifts cards) have been excluded. While this tactic does help the DM package stay focused on the rich earn, it will leave seasoned rewards cardholders skeptical of the ease and flexibility of the burn.
In trying to clarify the additional 1% earn on payments, I came across this landing page for the card. At first glance, the page seems to provide information only on the rewards and services that come with the card. But if you scroll down the page and see the small print in the bottom right corner, you'll find a link to "Citi Double Cash Learn More" which then takes you to a page that provides information beyond the DM solicitation, including:
a deeper (yet still somewhat unclear) explanation of how the "additional 1% cash back" works, with a tangible example;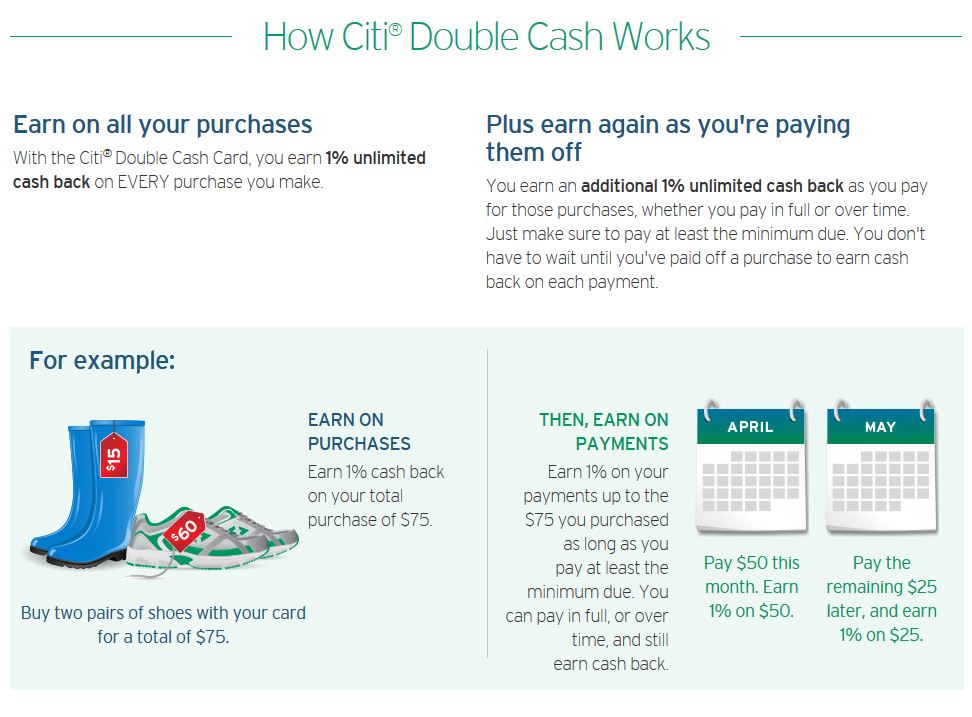 a card comparison chart that graphically highlights the advantages the Double Cash Card has over its key competitors; and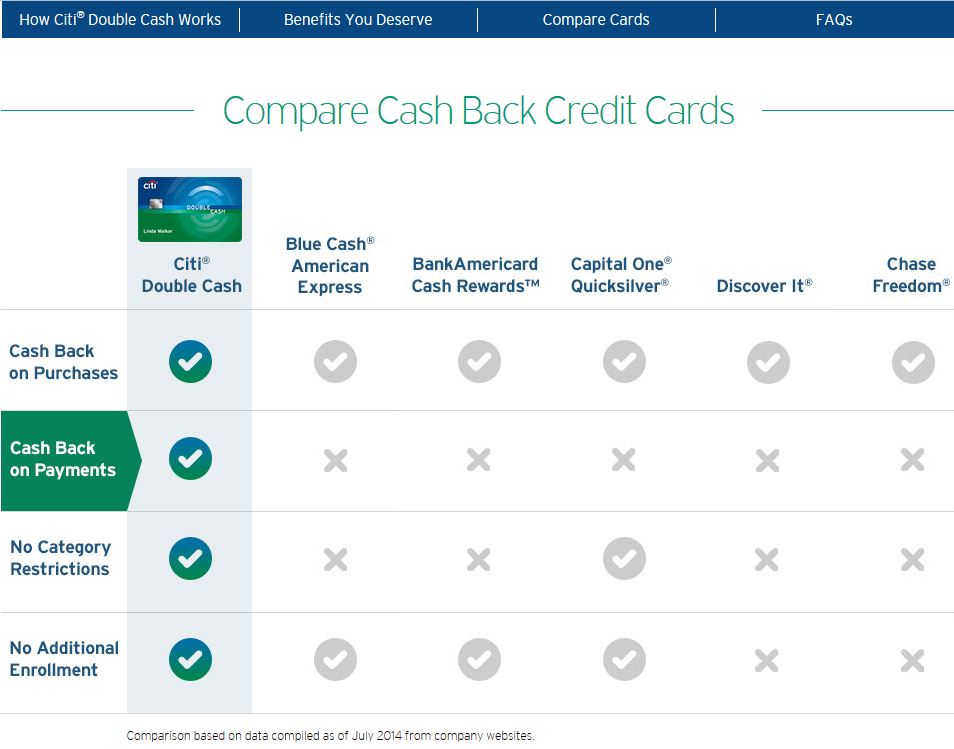 an FAQ section that brings anticipated questions to the forefront.
While the "How it Works" and FAQ sections don't do a significantly better job than DM copy explaining the 1% earn on payments, the page does explain the product in a more comprehensive way. And, even if the DM pulls the response that Citi is looking for, the rewards earn is an aspect of the card that begs a clear explanation to avoid prospect and cardholder confusion. That said, perhaps Citi can look for ways to leverage the deeper explanatory content on its landing page in an effort to optimize its direct mail credit card marketing efforts.
Tags:
Citi
,
credit card marketing
,
financial services marketing
,
new product launch
,
rewards