At-a-Glance: Bank of America Better Balance Rewards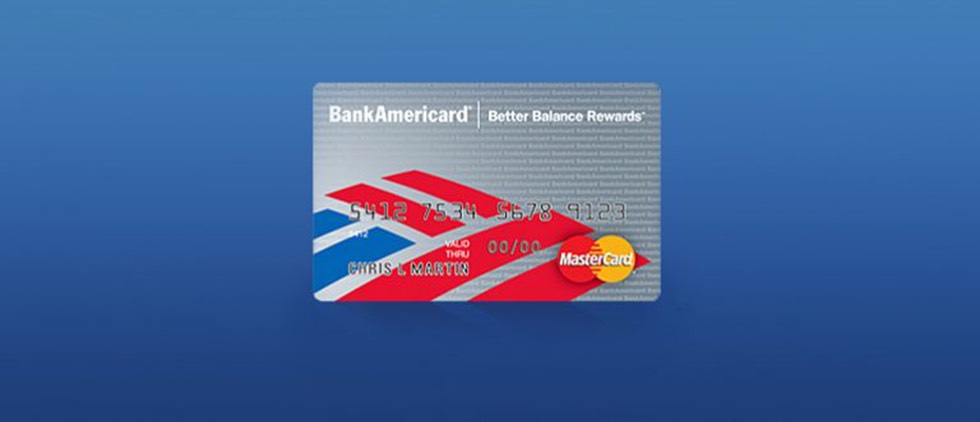 Bank of America recently launched the Better Balance Rewards card. The new product replaces traditional points or cash back rewards by giving customers $25 every quarter ($100 per year) if they pay more than their minimum balance on time, every month.
We find this interesting for a number of reasons:
Similar to merchant funded offers, it's a way to provide rewards that breaks the well-established "spend and earn" model.
In an environment with tightening regulations, revolvers who carry a balance may be shut out from other rewards card offers and this gives them a way to get something back.
It encourages financial responsibility, motivating cardholders to pay off debts faster.
There is also a long-term relationship element to the card. Cardholders who have a checking or savings account with Bank of America will get an additional $5 per quarter ($20 a year). So the bank gets to learn if the customer is responsible at paying off debts while incenting them to have multiple relationships which could help to deepen customer loyalty for the long term.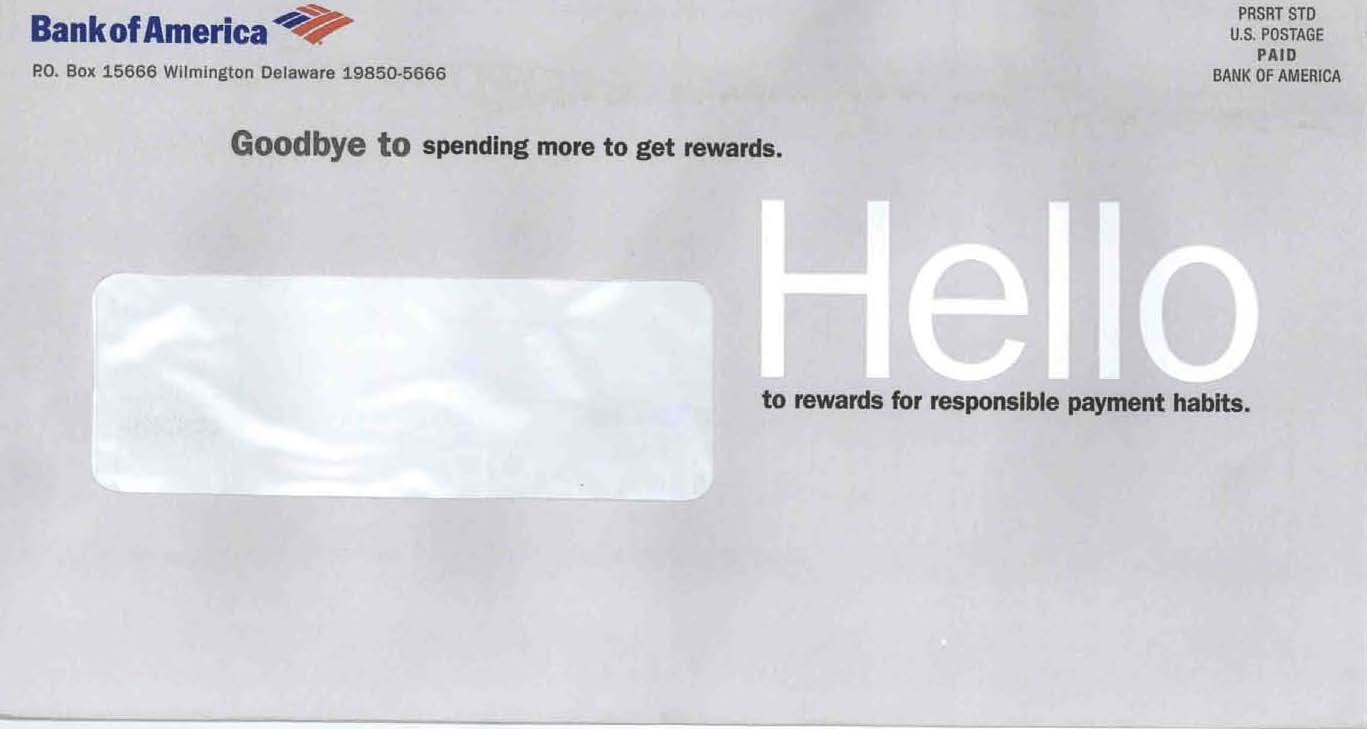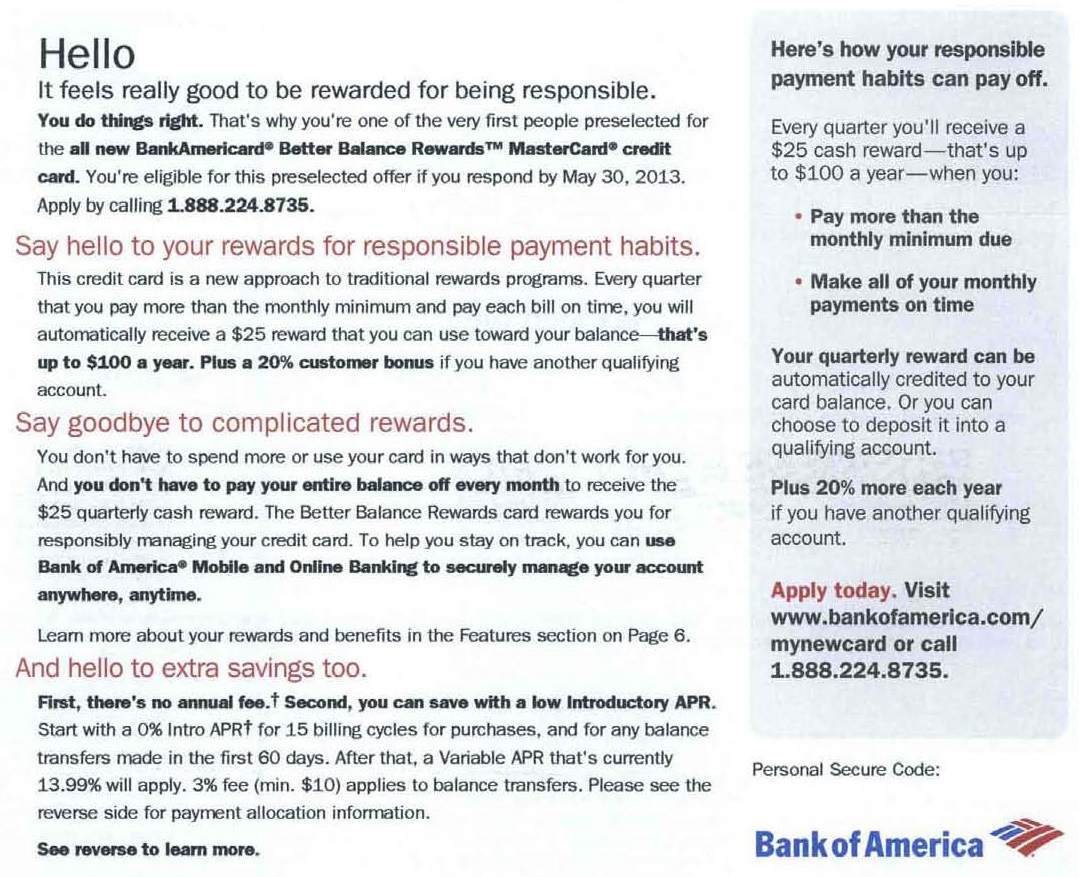 Direct mail communication (screenshots) sourced from Competiscan's "This Week in Credit Cards" (for the week of 4/29/2013).
Tags:
Bank of America
,
credit card marketing
,
customer relationships
,
rewards