Amex Makes an Acceptance "Play," Pledges to Match Visa and Mastercard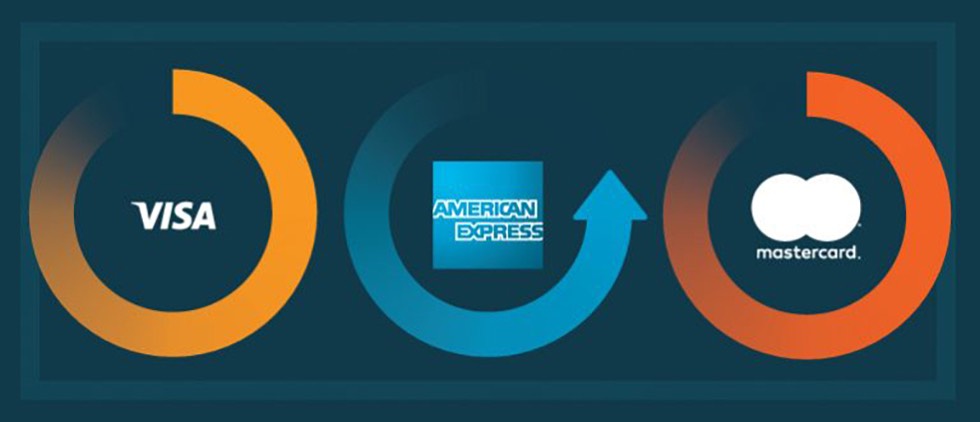 Historically, both Visa and Mastercard have touted the superior acceptance of their payment products over and above Amex. As a result of merchant cost (due to fees), Amex was typically behind on total places in the U.S. where cardholders could use an Amex card. This drove marketing from Amex that minimized lower acceptance and focused where superiority could be claimed – rewards and service.
And so we took note recently when this direct mail postcard came to our attention: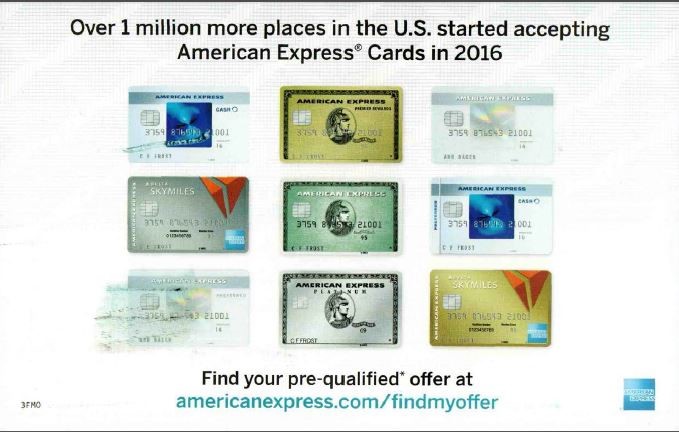 Promoting all Amex products, the promotion leads by touting acceptance: "Over 1 million more places in the U.S. started accepting American Express Cards in 2016." Similarly, an Amex press release calls out acceptance as one proof point (of several) responsible for its #1 customer service ranking as determined by the J.D. Power 2017 U.S. Credit Card Satisfaction Survey.
Is there a narrative about the sudden and strong acceptance touts? Our desktop research indicates that yes, Amex does have a strategy in place, a mission to change not only its acceptance stats but also perceptions about the brand.
Big brand acceptance (one player down)
Amex is actually accepted at 99 of the top 100 merchants. Aside from Costco, which now famously only accepts Visa at POS, you could easily live your life relying on your Amex to fulfill every need at hotels, airlines, restaurants, online retailers and big box stores.
Mom and Pop expansion  
When Amex states "over 1 million more places in the U.S.," the merchant tier where Amex still has work to do is amongst smaller business establishments across the country. These are the same businesses who are central to Amex Small Business Saturday campaigns with annual participation by those who do accept Amex. Now Amex wants more of these local, small businesses to display its marks and accept its cards.
The American Express 2016 Annual Report sheds light on how Amex will do this and confirms its focus is not just a marketing spin but runs deep. It acknowledges both the reality of a tough 2016 and its determination to rebound, stating it will match Visa and Mastercard U.S. acceptance: "We continued to grow our global merchant network, adding more than 1 million new merchant locations in the U.S. during 2016. … Our progress in getting more small businesses to accept our cards through our OptBlue program inspired us to set an aggressive goal – to achieve merchant coverage on a par with Visa and MasterCard in the U.S. by the end of 2019."
OptBlue, launched in mid-2014, targets businesses that process less than $1 million in Amex sales. Last year, the program expanded to include new payment processors of all sizes. The program makes it possible to address the cost of acceptance to the smaller merchant by providing new, cheaper options. And in true Amex marketing excellence, the OptBlue program not only offers solutions to businesses Amex is hoping to convert but also serves up an array of value-added support, like free advertising and business content to help these same businesses succeed.
The new value proposition focuses on quicker payments, which is of big concern to Mom and Pop enterprises. It focuses on ease, simplicity and faster money – all with excellent service delivery.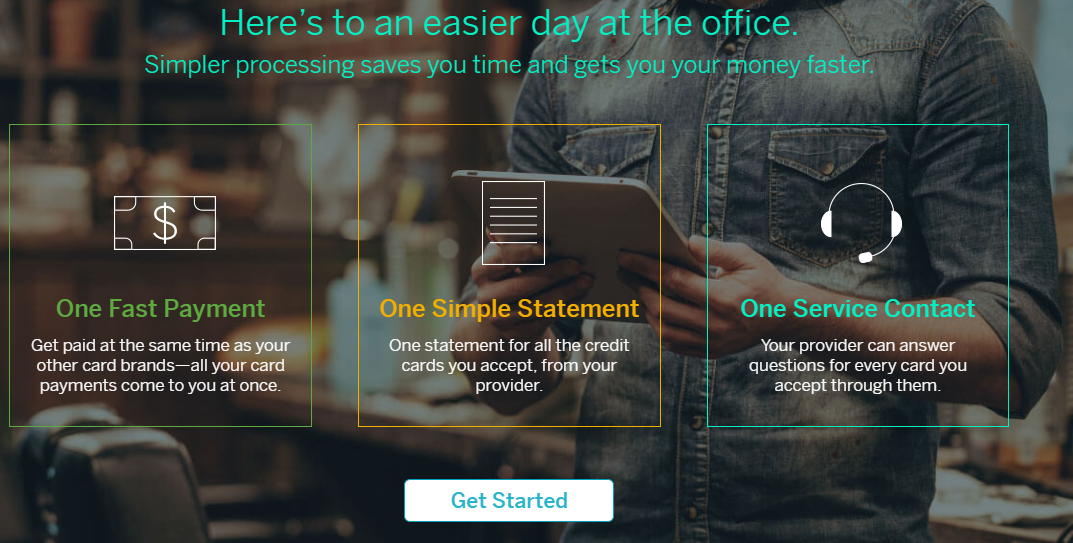 Possibly the most important message, reinforced via infographic and video, addresses the truth behind card acceptance costs, including competitive statements like "other networks rates can vary based on card type, charging higher rates for premium and business cards."
We think it is safe to assume that, at some point, Amex will close the gap through OptBlue. Its March 2017 Investor Day presentation indicates that the company is well on the way. As evident in recent marketing, Amex sees acceptance parity as an opportunity to accelerate member awareness and engagement with its expanding footprint, solving what the brand calls its "top Card Member pain point."
Tags:
American Express
,
Amex
,
credit card marketing
,
financial services marketing