Part 7: Advancing Additional Marketing Goals with Video Content Marketing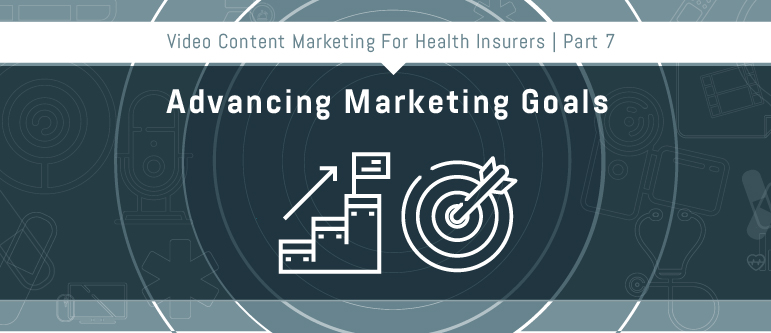 Throughout the last six months, Media Logic's series on video content marketing for health insurers has highlighted innovative ways in which insurers are using video to promote health and wellness, provide member assistance, improve health literacy and more. We've focused on six buckets of healthcare topics in which top insurers regularly utilize video. However, there are many additional uses for video, and with strategic direction video can be the right method of reaching consumers.
From quality to content, platform to frequency, marketers should be strategic in their use and promotion of video. Consider the kind of video that's best for reaching your goal: talking head, animated, storytelling, voice over or interview? Pay attention to the look and branding of both the videos and the YouTube channel in which they are housed. Strategize about the goal of each video, when videos will be released and how deep video efforts should go.
Here are a number of additional ways in which the nation's top insurers are strategically using video to advance their marketing goals:
Build excitement for events
For ten years, Humana has proudly served as a presenting sponsor of the National Senior Games, the largest multi-sport event in the world for adults age 50 and older. After this year's Games, the health insurer shared highlights via video. Why? In addition to highlighting the hard work that the insurer puts into the annual Games, one of the best ways to nurture interest in an event is to show footage of just how much fun participants are having.
Leverage brand ambassadors
Cigna catches consumers' eyes with familiar faces. Dancing with the Stars' Derek Hough is just one of the brand's celebrity ambassadors helping to inspire members. Here he is talking about how he stays healthy:
The health insurer uses a similar strategy with its 'TV Doctors of America' campaign. Cigna's YouTube account features a full playlist of videos with famous TV doctors Neil Patrick Harris, Patrick Dempsey, Kate Walsh and Donald Faison, who encourage annual check-ups.
Promote a facility or location
HealthPartners, which is both an insurer and a provider, produced this video to highlight its breast care center. And while it may seem as though location-specific videos may be more geared toward the clinical side of healthcare, many insurers now have retail locations or other outposts that can be showcased to familiarize consumers with convenient options and the services offered.
Show how the insurer makes a difference in the community
"We're building a playground today!" begins this video from Kaiser Permanente, giving a small peek into how the insurer plays an important role in the community.  The video, which showcases Kaiser Permanente employees building the playground in an underserved community within its service area, is just one example of how insurers can have a major impact on the communities in which they serve – even outside of healthcare.
Recruit employees
In preparation for a recent year's open enrollment, Oscar needed more hands on-deck. It produced this video to aid in its recruitment efforts, promoting the perks of working for the health insurer and pointing potential candidates to its recruitment website.
Video content marketing is an effective tool for health insurance marketers – and the nation's leading health insurers recognize its potential. If you're interested in discovering how video content marketing could make a difference for your brand, get in touch with us. For more information on how insurers are reaching consumers, addressing healthcare challenges and more, click through to read the rest of our series:
See all of Media Logic's seven-part series highlighting how health insurers around the country are using video to communicate, educate and provide support.