Millennials Demand a Different Kind of Healthcare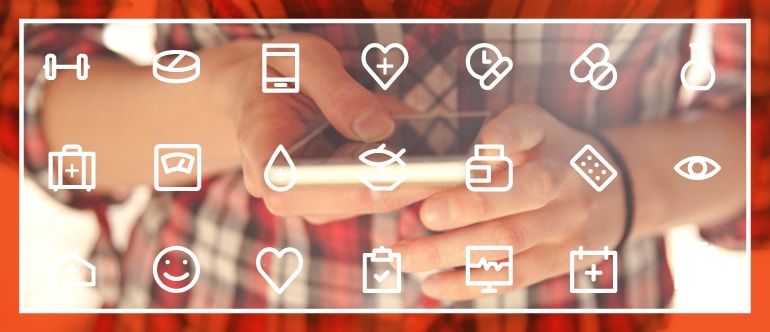 Whether it's ordering tacos or shopping through Alexa, Millennials expect their interactions as consumers to be fast, affordable, easy and even entertaining. This concept applies to the age group's interactions with healthcare services, too. Unlike previous generations, Millennials' expectations and behaviors don't necessarily align with having a primary care doctor or visiting a doctor's office regularly. This is why healthcare payers and providers need to end the status quo and shake up the way healthcare is done to appeal to the growing market of Millennials.
Why are Millennials different from previous generations when it comes to their healthcare expectations? Internet and mobile devices have given Millennials the ability to do their own research: 54% of Millennials have consulted with as many as seven information sources before seeing a doctor, as reported by MediaPost. With the help of the Internet, this group of consumers is less reliant on "authority-driven" customer communication modes than past generations, which grants them to opportunity to be selective about the people, organizations and brands with whom they interact and give their business. Put simply by MediaPost, Millennials want to give their attention to like-minded individuals in the healthcare community – versus "the system" – who seem like they understand their world.
The idea that Millennials are more interested in engaging with their equals instead of traditional experts carries over into the process of decision making. A tip in a blog post from Media Logic suggests that "Millennials are more likely to rely on the opinions of friends, family and even strangers than to trust information coming directly from a company." When developing strategies to reach this audience, marketers should identify channels that are known user-generated content platforms. The internet has given Millennials a supportive and easy option for connecting with people and sharing their opinions. Harnessing the power of these platforms will help marketers gain the loyalty and trust of Millennials.
Choosing an effective strategy doesn't simply end there. Marketers must connect with Millennials in the right place, at the right time and in the right way. Healthcare marketers should focus on creating engaging content and making sure that it's promoted in the epicenter – both online and off – of this generation's interactions. Digital marketing should be targeted to apps, online communities (like Reddit and other health information blogs and message boards) and social platforms. Being available on social media can make insurers and providers seem more as a partner in health than an authority on the topic, by showing the brand in a more personable and accessible light.  When it comes to offline marketing, collateral should be placed in health clubs, yoga studios and other locations affiliated with wellness. Millennials no longer see their health as simply being illness-free, but instead they want to thrive, by eating well, exercising regularly and having a healthy mind, body and emotional well-being.
When Millennials do decide to see an expert, research indicates that nearly half prefer to go to a free-standing urgent care location or clinic, versus a primary care physician. In other words, Millennials prefer quicker, commitment-free service. Utilizing the power of technology may be just the thing to appeal to consumers who value speedy and simple service at their fingertips. MediaPost breaks it down: 71% of Millennials would like to book doctor's appointment through a mobile app (think Uber for medicine), and 74% of Millennials would pick a virtual visit with a doctor through telemedicine over an in-person appointment. It's a no-brainer that brands in the healthcare sector should adopt a technologically-savvy, user-friendly approach to garner interest from Millennials.
Because millennials are emerging as the largest target market with the most buying power in the healthcare industry, healthcare payers and providers need to adjust their businesses to accommodate millennials, or else they'll fall behind. Millennials are setting new expectations:
They want communications with healthcare providers to be efficient.
They want to be able to communicate with their healthcare providers through channels they frequently use.
They expect to bond with their healthcare providers over the common goal of all-around health.
Reaching the expectations of millennials may not be easy, but considering their buying power, it's worth the effort. For more information on marketing healthcare products and services to Millennials, click here or give us a call.