Generative AI in Marketing: Media Logic's Perspective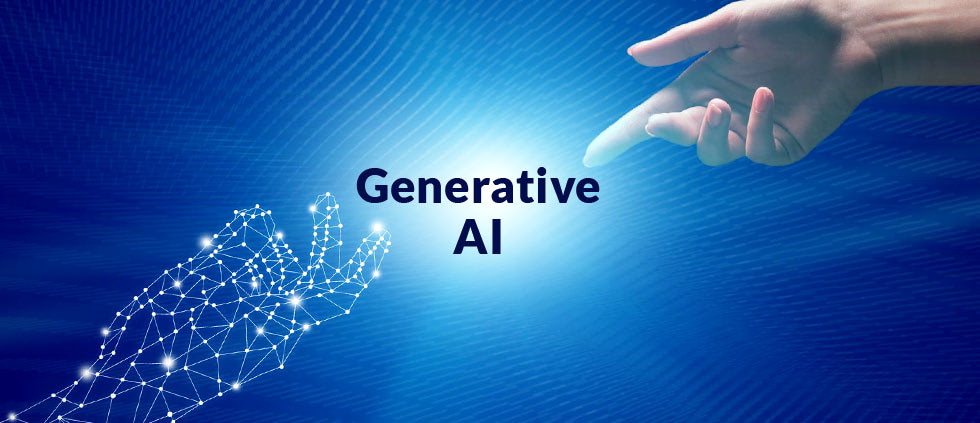 Artificial intelligence (AI) has played a critical role in marketing for many years. From search engine advertising and programmatic media buying, to chatbots and NLP, forms of AI have helped marketers to improve targeting, increase efficiencies and drive a better ROI. And now, with the launch of ChatGPT, the world is abuzz with the prospect of generative AI, which involves creating new and original content based on patterns and examples from existing data.
At Media Logic, we see this as a very exciting development, which goes far beyond ChatGPT. Over the past year, our cross-disciplinary GenAI Team has been exploring available and emerging generative AI solutions for our industry – to test and try them, and to determine which ones we could potentially use to enhance what we do for our clients. In many ways, this is reminiscent of the early days of the Mac and desktop design, web 1.0 and social media, which ushered in amazing new ways to expand our collective horizons.
Will this be more or less revolutionary? Hard to say, but it certainly will have a profound impact on our industry, which is why we're enthusiastically embracing it. We know it will bring and necessitate change, but we've got a long history of digging into and mastering the ever-evolving tools of the trade. Ultimately, what has and always will distinguish high quality agencies and marketing pros is the ability to add significant value. To offer strategic direction, creative approaches, breakthrough ideas, and outstanding client service. And many of the generative AI technologies we're looking at have the potential to help us do all that even better.
At the same time, we are mindful of the need to be very cautious when it comes to the use of any tool that could violate the intellectual property rights of others. As noted earlier, generative AI uses "patterns and examples from existing data" and that has already led to lawsuits by creators who allege that their original works have been used to "train" AI tools without their permission. If the courts determine that the works are derivative and unauthorized, the offending parties could be liable for substantial penalties for infringement. Not a showstopper, but something to keep top of mind for sure.
As we move forward, our GenAI Team will continue to explore, test, learn and apply as it makes sense to do so. We welcome input and questions from others who are interested in our journey.