7 Tips for Better Commercial Payment Marketing
Overall, as reported by Mercator Advisory Group, the U.S. commercial card market is expected to see high single-digit growth over the coming years. The major driver of industry growth is electronic accounts payable, where buyer and supplier awareness of the value of card products in their payables streams has resulted in double-digit growth for the overall commercial card segment. In addition, both virtual card payment and card spend for travel and procurement continue to grow.
Although traditional, leading commercial card issuers still dominate, Mercator says smaller issuers will see a positive share shift. Media Logic's financial marketing experts have developed a list of commercial payment marketing tips to help you prepare your commercial card product for this opportunity.
With deep marketing expertise in the consumer and small business payment world, Media Logic made a commitment several years ago to parlay our success into mastering commercial payments marketing. Many campaigns later, we have identified several ways you can improve your commercial card marketing.
You can access the tip sheet, "7 Tips for Better Commercial Payment Marketing," below or click here for a printable, 2-page PDF.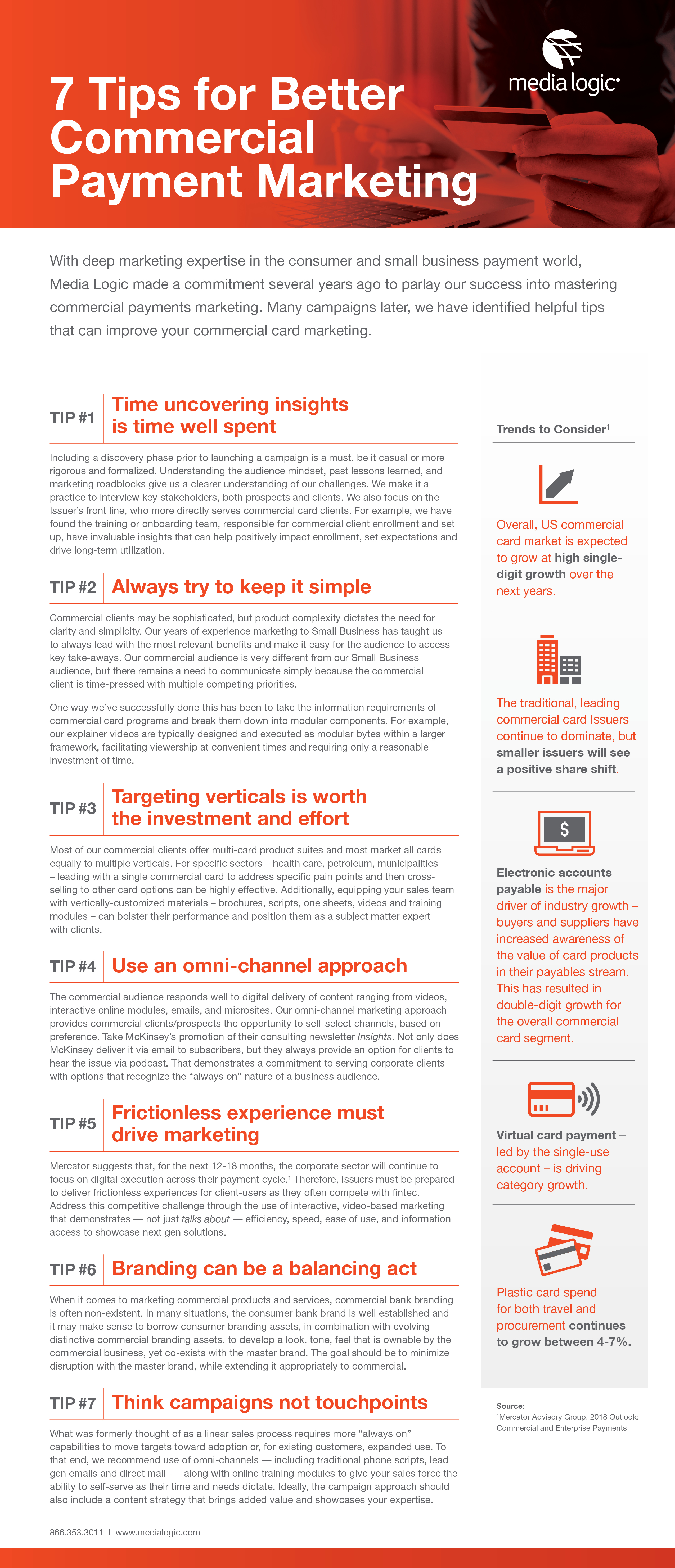 Tags:
commercial cards
,
commercial payment marketing
,
credit card marketing
,
financial services marketing