Back to blog
At-A-Glance: Finect Social Tool for Financial Services Compliance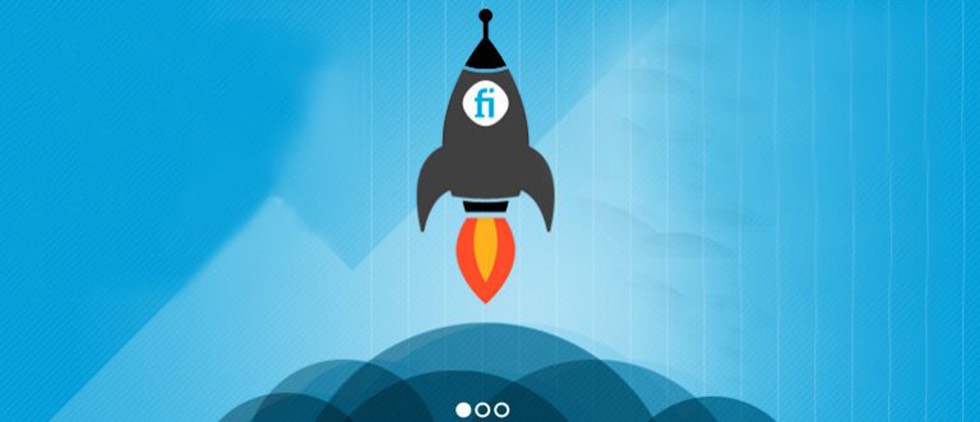 Increasingly, financial service providers are turning to social media to communicate with current and potential clients and to attract new business. However, unlike other industries, the financial services sector is forced to adhere to rather difficult standards within the immense world of social networking – compliance. Luckily, according to recent article, "Finect launches as a LinkedIn for financial services," a NY-based start-up called Finect has created a tool that offers the industry the unique ability to engage actively in today's social world, while still remaining compliant.
Founded in 2012 as a "professional networking tool for financial service providers," Finect is quickly rising up the ranks and causing a stir.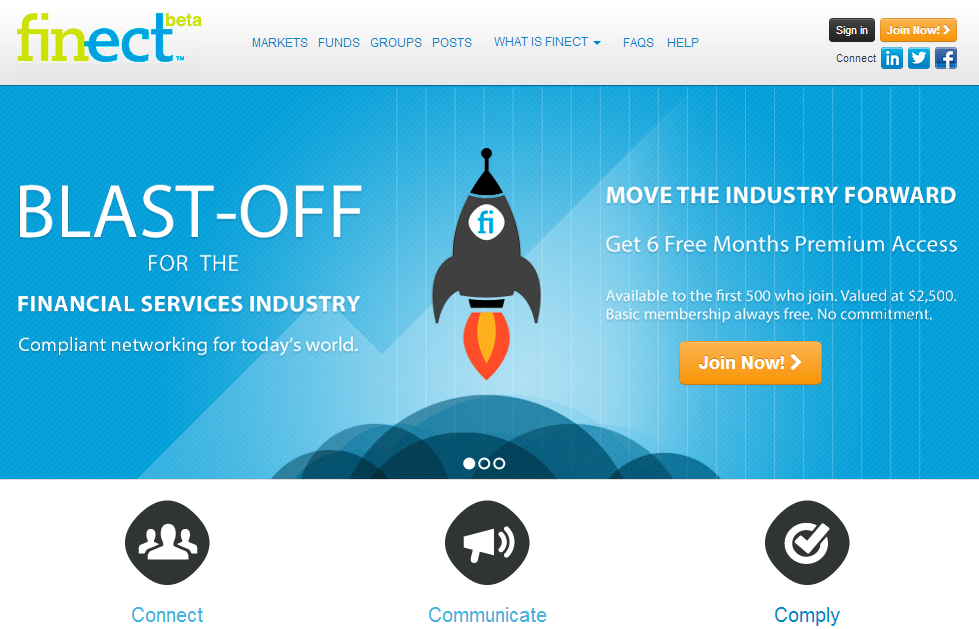 While many have compared Finect to current social networks, like LinkedIn, in reality it is much more than a social network for financial service providers. It is a tool that offers advisors, asset managers, individual investors and others the ability to increase engagement with customers and prospects, monitor and track all social communications for regulatory compliance, discover real-time peer trends, reach target audiences efficiently through compliant social media and more.
Finect seeks to be an open, inherently compliant, archived environment for investment advisors, asset managers and small firms to connect with clients and prospects on a social level, while remaining compliant with FINRA/SEC guidelines. Its unique approach to social networking and recording has been tested in Europe with financial advisors, asset managers and investors, including Fidelity Spain, BBVA and the European Financial Planning Association.  Current features of the rapidly expanding platform include:
quick and easy set-up of online profiles;
communication via "one-stop shopping" (post, distribute and track interactions on Twitter, Facebook and LinkedIn);
creation of groups based on companies or themes (e.g. ETFs, college savings, impact investing);
validation of professional credentials via badges to uphold the integrity of the community and
ensured FINRA/SEC compliance through content/social media permission controls, tracking and reporting.
Equipped with rich analytics tools, Finect provides users – both individual and companies – with a platform for managing and tracking all instances of social media use and engagement with customers. Finect's user-friendly interface, tracking tools and controls for compliance officers and a uniquely targeted community of financial professionals are quickly attracting the attention of the industry and urging many to make the move to a social networking tool created specifically for financial services.
What else sets Finect apart from primarily online social networks, like LinkedIn? According to VatorNews.com:
Finect takes measures to verify that users are professionals.
Finect's content work flow includes approvals, tracking and archiving.
From a single dashboard, Finect publishes to Facebook, Twitter and LinkedIn, as well as giving users the ability to delete comments and posts.
Finect pulls together in one location social media activity for all employees to make review easier for compliance officers.
For Twitter, users can follow investment projects and gauge sentiment.
Finect offers privacy controls for both contact information and content.
In an industry in which compliance and security is essential, a social networking tool like Finect is key. It will track and record every move made by financial services providers, offering both reassurance and control.
Read more about Finect at its website: finect.com. 
Tags:
financial services marketing
,
Finect
,
social media for financial services