Don't Launch a Global Brand Campaign Without It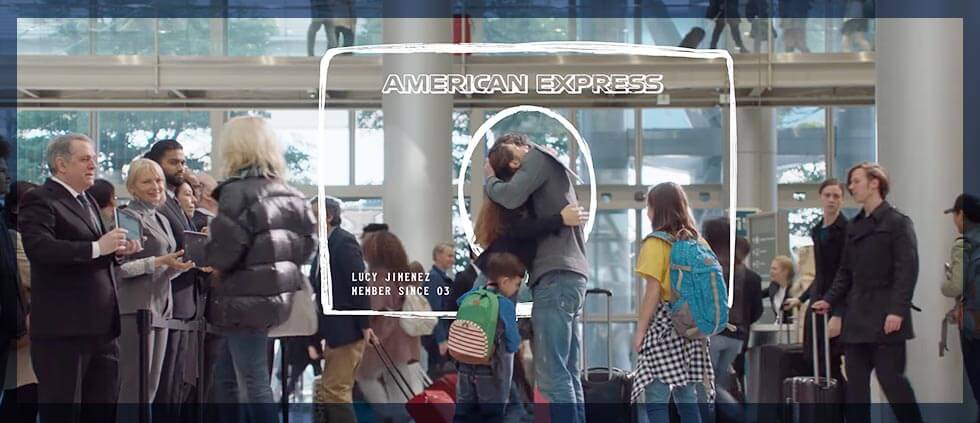 I have a very "insider" joke about American Express: it isn't a credit card company; it's a marketing company that sells credit cards. It sometimes feels like the Amex brand is more valuable than its card products. That's obviously not the case, but it is true that Amex is up there with Apple, Volkswagen and Coca-Cola for having a track record of iconic brand campaigns, including the classic tagline "Don't Leave Home Without It," which has now been reinvented with a 21st century spin.
Launched in April, and officially called "Powerful Backing," the new American Express brand campaign embraces the history of the brand while breaking from a long tradition of celebrity endorsements. In this execution, instead of seeing Tina Fey at the center (literally) of the spots, we see customers experiencing adventures and triumphs, both personal and business related. Amex makes a call back to its advertising history with a new tagline, "Don't Live Life Without It."
https://youtu.be/K8HmUC0RujA
There's a lot to like here (IMHO), so let's dig in.
Work/life balance
American Express says that the campaign "celebrates the new reality that life and business are increasingly interconnected." That is something many of us can related to. (Although I doubt we'd always "celebrate" that reality.) Amex even produced a spot call "Balancing the Balance" to hit its point home.
The Amex target audience is likely struggling with work/life balance, and instead of having a business campaign and consumer campaign, Amex is acknowledging that it is all connected. Of course, individual executions will promote different products and target different groups, but the core message is clear: for the way you work and the way you live, American Express is there for you.
This message is expressed with different vignettes that tell stories. These range from simple and everyday (getting gas, ordering a coffee) to the more life-changing or aspirational (being an entrepreneur, getting ready for your first child). Amex can help you do all of these things and more.
Revamping a classic
Of course, we cannot leave out the history. "Don't Leave Home Without It" is a classic phrase in advertising. The line originated in a series of ads where a fedora wearing Karl Malden warned about the dangers of carrying cash instead of American Express Traveler's Cheques. According to advertising legend, David Ogilvy himself wrote "Don't Leave Home Without Them" for a campaign that started in 1975 and lasted for years.
American Express then began running a series of ads for its charge card product called "Do You Know Me?" starring known, or maybe somewhat unknown, celebrities like Mel Blanc, Jack Nicklaus, Benny Goodman and even Jim Henson and the Muppets.
Speaking of the Muppets, the spots were so culturally ubiquitous that they even scored a Sesame Street parody starring Big Bird.
Ditching the spokesperson
Karl Malden began a 40-year run of celebrity endorsement for American Express. Even after retiring "Don't Leave Home Without It," the company continued to feature stars, mostly in humorous situations: Jerry Seinfeld grocery shopping, Jerry and Superman on a road trip, Tina Fey bargaining for the last salad, Ellen DeGeneres and her animal coworkers, Martin Scorsese stressing over his nephew's birthday party photos, etc.
Others spots were more serious, but still relatable: Robert De Niro's post September 11 ode to New York City, Mindy Kailing pushing herself to break the mold and Beyonce balancing life on the road and at home, for example. The campaigns and taglines changed, but the celebrities remained as the consumers' point of connection. For a cardmember or a prospect, it was both relatable and aspirational.
What's old is new again
But now, in 2018, we are at a cultural moment where anyone with a smart phone can be a celebrity. So the new American Express brand campaign flips the notion of celebrity on its head. In the past, the brand asked consumers to relate to a big star: Jerry Seinfeld is a cardmember, and you can be one, too.
Now, it is all about cardmembers. Amex is helping them travel, raise kids, buy coffee, start businesses, pick-up dinner and live their best lives. Indeed, one of the visual hooks of the campaign puts the customer literally in the center of the card as if to say, "This is just part of the background of your life."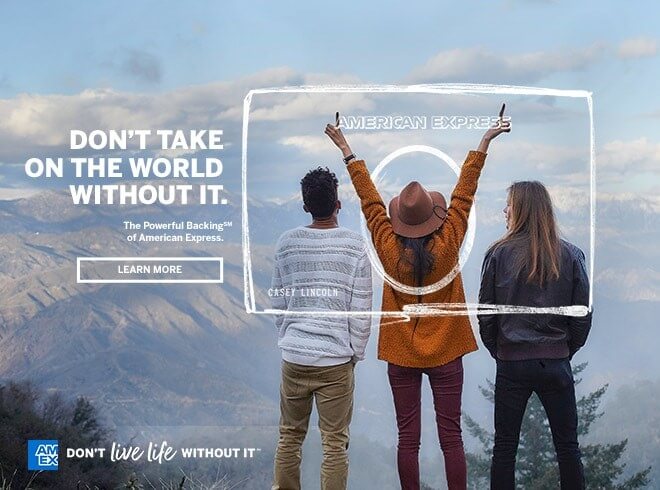 For me, the brilliance of the updated line is how many ways it can be executed. When American Express says "Don't [blank] Without It," the [blank] can be anything. It can be lofty with no direct connection to payments ("take on the world") or mundane and transactional ("fill up"). I may be a sucker, but I think the approach connects the past to the present in a way that feels fresh.