How to Use Empathy to Win Over Audiences on Social Media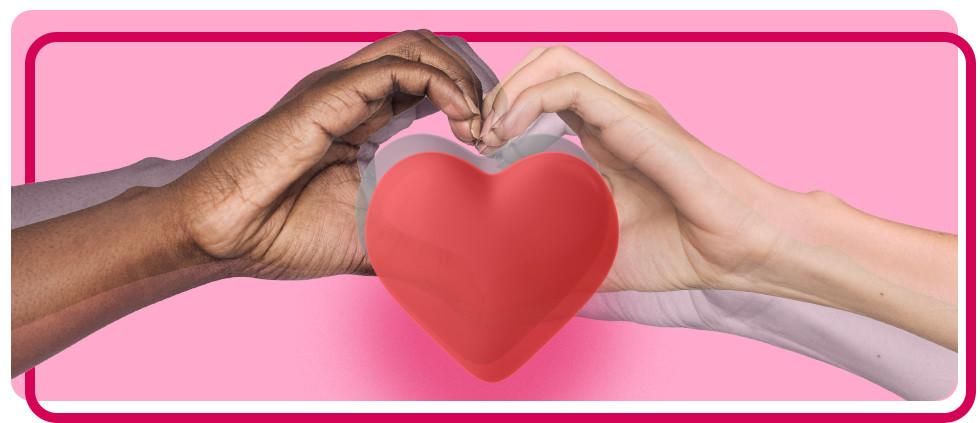 Empathy on social media is one of the most talked-about strategies among marketers and should be an integral part of any social content marketing strategy. Empathy can help your content break through the noise and inspire your audience to better connect with your brand.
The challenge is for brands to appear empathetic and authentic, while also providing value. Sometimes, social posts and interactions from brands can seem very "brand first." Incorporating empathy keeps the customer at the center of your communications and can assist with community building.
A strong example of this "people first" approach comes from Chewy. The pet-focused e-commerce retailer's empathetic interactions have recently taken social media by storm thanks to the overwhelmingly positive responses they receive. Their social media strategy is built on empathy, personalization and authenticity and serves as a great case study on social media empathy.
So how can financial services brands, healthcare organizations and academic institutions borrow some of these tactics and actually utilize empathy on social media in meaningful ways? Let's dig in.
What does empathy look like in social media marketing?
"Empathy is our ability to sense the emotions of others and understand what they're feeling and why," according to the University of California. We use empathy in our daily real-life interactions, and it's well worth translating the skill to digital spaces, like social media.
There are many ways to be empathetic with your audience on social media, but successful implementation includes at least one of the following key brand actions:
1) Listen to your audience and respond to what they need and feel, as these emotions often take priority when social media users view content, according to Hootsuite. Showing empathy can ensure they associate warmth and positivity with your brand.
Start by incorporating social listening, defined by Business2Community as "monitoring your communication channels for brand and competitor mentions and certain keywords and comments." Take social listening one step further by using valuable insights from audience conversations to further meet their needs and wants. Popular tools such as Sprout Social and Mention can help you filter conversations happening in your social spaces and discover the true sentiment of your consumers toward your brand.
2) Respect your audience enough to communicate consistently and accurately. Radio silence is never a good look – especially when your audience is waiting for a response. Your audience wants accurate and truthful information. As Michael Boezi puts it, "There's no hiding in today's world." Simply put, brands are best off being genuine and respecting their audience's time.
3) Be authentic. Many brands make the mistake of sending generic, inauthentic messaging to their audience simply because it's easier. But that's a big mistake. It's important to make time to interact with your audience. Social content viewed as inauthentic will be quickly forgotten by your audience, as it likely won't address any problems they're facing, says Michael Brenner at the Marketing Insider Group. Whether you are responding to a national event, sharing industry news or anything in between, it is essential for your brand to show its genuine, personal side.
Expressing empathy on social media platforms
Empathy can look different depending on what platforms you're using and where your customers are spending their time. While each platform requires a customized approach, a successful voice or tactic on one can offer clues for what to try on the others.
Since Meta owns both Instagram and Facebook, they offer similar means of engaging and opportunities to be empathetic. Instagram allows brands to engage with their audiences in multiple ways, including feed posts, live streams, direct messages, Stories, comments and more. Facebook has similar ways of communicating between brands and audiences but also offers community managers more avenues to connect through Groups, allowing brands to get right in action and contribute to conversations in meaningful ways.
Brands on LinkedIn have the opportunity to build strong connections by commenting on or reacting to audience posts, resharing meaningful content and encouraging employee advocacy. Employee advocacy offers a unique opportunity for your employees to add the extra "human touch" that your audience trusts.
Brands on Twitter can mix professional opinions, industry news and thought leadership with a splash of fun and personality, when appropriate. Twitter is an excellent channel for live updates, hashtags, GIFs and polls, offering your brand multiple places to listen and interact with your audience. Twitter allows brands insight into what audiences want and expect and allows reacting in real-time, either publicly through comments or mentions or privately through direct messages. Brands that strive to be authentic and transparent with their audience are held accountable by Twitter's "in the moment" nature.
How are brands using empathy effectively on social media?
We've found great examples of brands showing empathy on social media by presenting their human side, participating in conversations and providing timely information that audiences are searching for.
Health and pharmaceutical company AmerisourceBergen continually gives its audience behind-the-scenes glimpses of the people behind the brand. User-generated content (UGC) helps uphold the company's mission and values, showing its audience that it's genuine and transparent.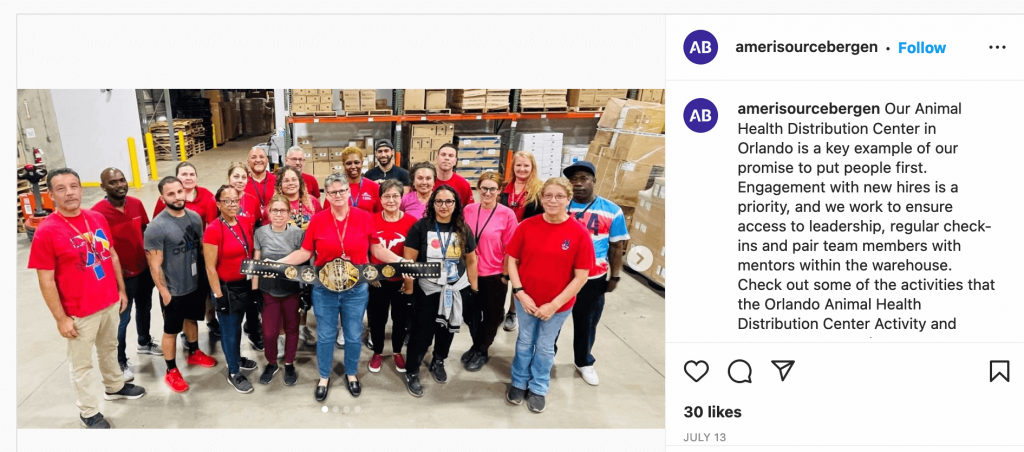 National movements or observances are an excellent opportunity to connect to your audience through meaningful interactions. The health and wellness company Headspace does this exceptionally well: They not only continuously provide content that their audience is searching for, but they also participate in critical moments. During Pride Month, for example, they spoke with their audience rather than at them, leading their followers to engage.
Offering clarification to your audience and directly answering their questions helps develop trust. Mint Mobile is known for its comedic social media style. Still, it can get down to business by answering customer questions and concerns with clarity and providing clear steps for customers to get the information they need.
While empathy on social media may be hard to get going, with practice, empathetic posts resonate with audiences and are vital for brands to adopt into their strategies.
With many brands already employing empathy across all networks, it's evident that there is no one way to empathize with your audience. Reacting in real-time to your audiences' needs is a great starting point.