Orthopedic Campaign Promotes Life-changing Procedure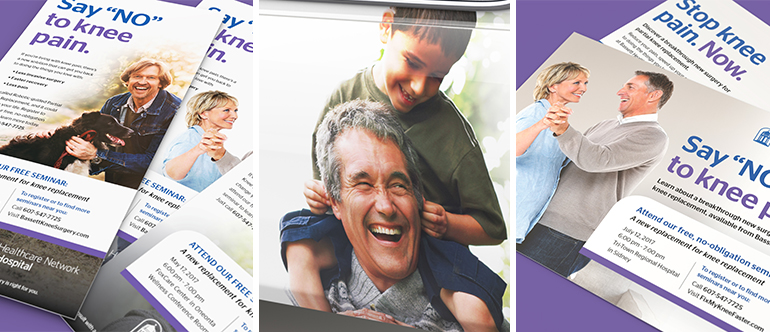 Marketing a specific orthopedic procedure is a unique challenge. For Bassett Healthcare, an innovative and unique healthcare system serving people living all throughout central New York, it was also an important one. The network's A.O. Fox Hospital had become the only local facility offering NAVIO robotics-assisted partial knee replacement – a breakthrough for their orthopedic service line that allows surgeons to perform the surgery with faster recovery, less rehabilitation, and for many, much less pain.
To help promote this potentially life-changing new advancement, Media Logic developed an orthopedic marketing campaign for Bassett with a focus on driving attendance to a series of seminars explaining both how the new procedure works and its myriad of benefits.
Strong candidates for partial knee replacement tend to be people between the ages of 55-70 who are living with knee pain (diagnosed and undiagnosed). To reach this specific – and often localized – audience, we put together an integrated marketing strategy that incorporated a mix of both old and new techniques.
Built around an empowering creative approach that invited patients to "Say NO to knee pain," the campaign leveraged traditional newspaper print ads, direct mail and a series of individualized radio spots along with a grassroots out-of-home effort that placed large vertical banners and bus transit banners in or around a range of highly-trafficked locations (including senior centers, churches, and local pharmacies).
A complementary digital strategy utilizing paid search and Facebook pointed users to a discrete landing page that delivered additional video content and quick registration for any of the four available seminar dates.
Though final results for the campaign are not yet available, by the time of the first seminar alone, Bassett Healthcare saw more than double the number of typical attendees for an event like this one. It's an encouraging start that bodes well for this strategic and data driven blend of conventional and forward-thinking strategies.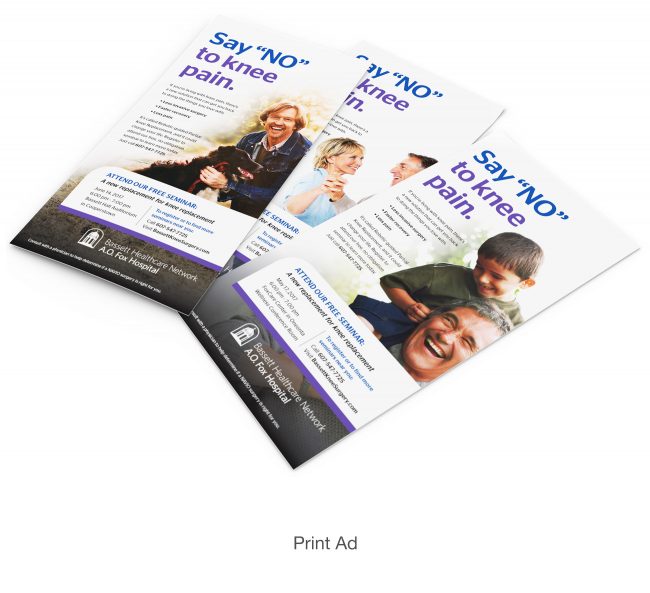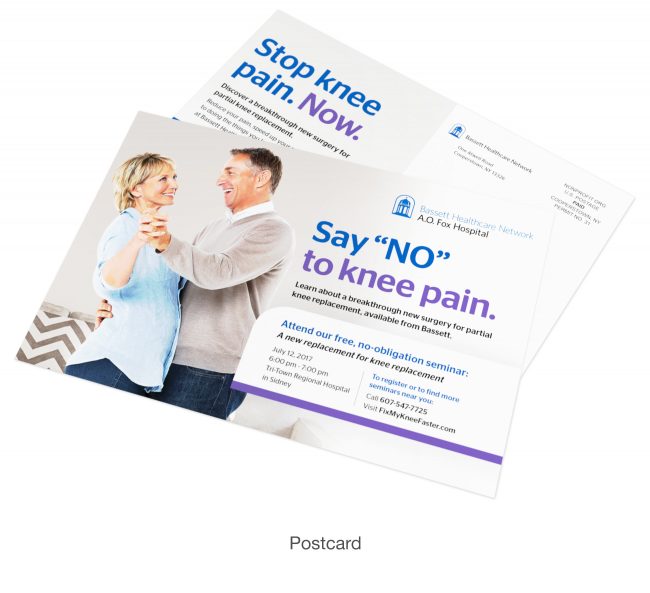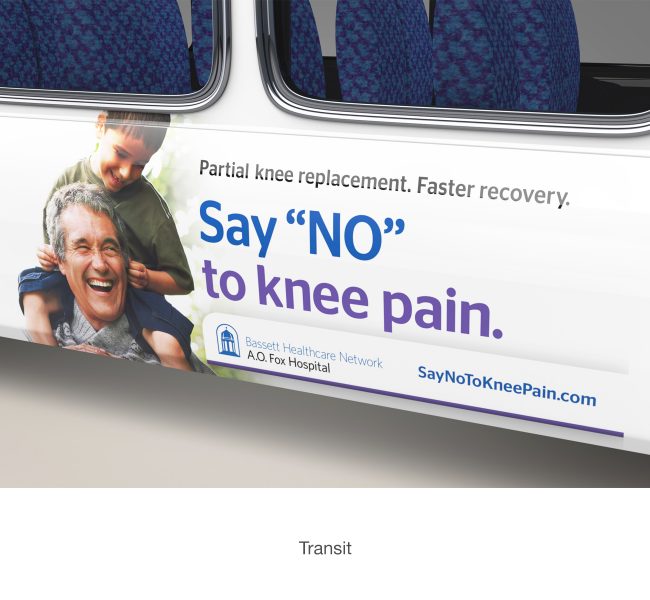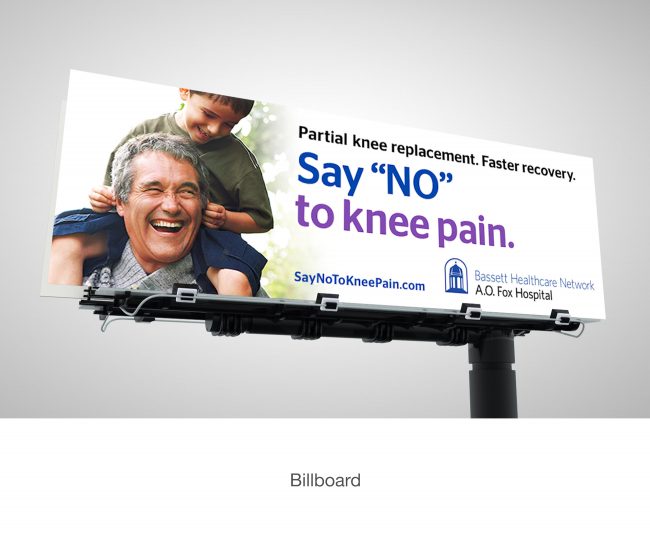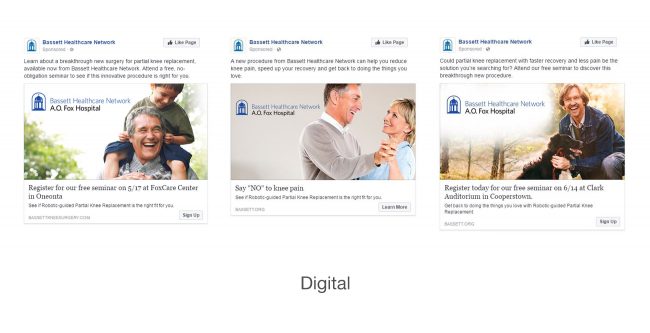 Tags:
Bassett Healthcare
,
client work spotlight
,
new work spotlight