The Essential Collection of Video Content Marketing Examples for Health Insurers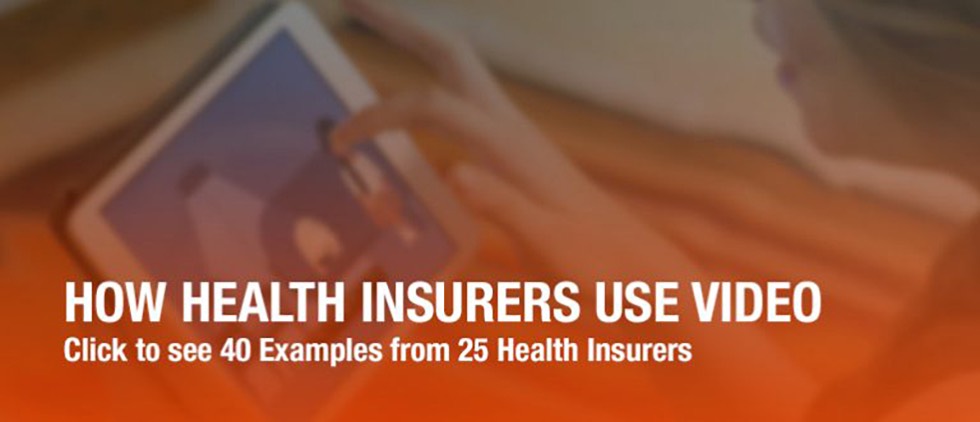 Healthcare marketers understand that video is not just the future of marketing health insurance products and benefits, but a very present force in today's marketing landscape. But just how big a role does it play in the healthcare ecosystem? Consider these facts about video content marketing:
Four times as many customers prefer watching a video about a product to reading about it.
Embedding videos in landing pages can increase conversion rates by 80%.
With the use of video marketing, there is a 105% increase of time on a marketer's site.
By 2019, 80% of all internet traffic may be devoted to video.
Considering the significant power video has in connecting insurers with members and prospects, Media Logic set out to build a comprehensive collection of video content from health insurers of all sizes. We combed YouTube accounts, Twitter feeds and websites to compile more than 40 examples of how 25 health insurers from around the country are using video to educate, communicate and provide support to their members and prospects.
CLICK TO TWEET: #HCMarketers are letting video content do the talking. See 40 examples from 25 top health insurers: [http://bit.ly/2hNVgQA]
This essential collection of video content marketing highlights some of the top ways insurers are relying on video to meet their marketing goals, from highlighting products and benefits, to promoting health education, and everything in between. We've housed the entire collection in an easy-to-use, searchable microsite – a must-use resource for marketers in the healthcare industry looking to reach consumers strategically, spread their message organically and increase engagement.
CLICK TO TWEET: 40 examples from 25 insurers highlight product, promote health. See how marketers are utilizing video: [http://bit.ly/2hNVgQA]
If you're interested in discovering how video content marketing could be key for your brand, get in touch with us. See every example that we've compiled to see how health insurers are reaching consumers, addressing healthcare challenges and more on Media Logic's Video Content Marketing for Health Insurers website:
How Health Insurers Use Video in Their Content Marketing Strategy