Stop Thinking Social Media. Start Thinking Social Business.
The social web is driving a revolution. But it is not the fact that we can now communicate with customers and prospects socially that defines this revolution. It is the fact that we can now collaborate with customers and prospects… as well as with business colleagues, marketing partners, and advocates socially.
In her excellent recent article for Advertising Age, Kunur Patel outlined the struggles big-name social media pioneers have faced trying to implement effective social media content creation and approval processes.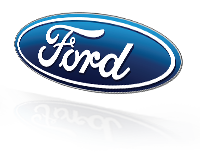 One of the companies, Ford, stumbled on something really remarkable.
What the automaker found lines up nicely with what we've discovered ourselves: that the act of collaboration between marketing, advertising, PR and product development necessary to meet the real-time demands of social media has turned out to be an end in itself.
In Ford's case, in order to create good social strategies and promotions, the company had to pull together people from R&D, PR, merchandising and marketing. In doing so, Ford forged connections through Scott Monty, its head of social media. It found it could leverage these connections through the social web to collaborate and respond to all kinds of business challenges, whether product-related, politics-related or promotions-related.
In the process, Ford's collaborative media, PR and creative collective (what the company has dubbed "Team Detroit") found itself at the natural center of strategy; newly empowered as the social hub – the "conductor" as some have taken to describing the role – of a wide range of marketing, product, PR and policy discussions.
A great example of the power of social collaboration is the organic evolution of The Ford Story, a site that started its life as a political advocacy effort and then quickly evolved into Ford's frontline face. This, folks, is the new company "homepage."
Ford's story comes as no surprise to us. At Media Logic, we have found that solving for the social media problem leads to rapid evolution and a new, more strategic role for marketers. All of this is driven by the demands of the social web. But what is perhaps underappreciated is that all of it is possible because of the communication tools necessitated by the social web.


A range of applications for managing Twitter, Facebook and blogs – like HootSuite, CoTweet, Vitrue's Social Relationship Manager and our own Zeitgeist & Coffee – are evolving into full-fledged collaboration tools that not only meet the communication demands of social media, but unleash the potential of social business.

Learn how to integrate, manage and maximize your company's total social marketing universe. Request your Zeitgeist & Coffee demo now.
Tags:
collaboration
,
Ford
,
Kunur Patel
,
marketing strategy
,
Scott Monty
,
social media
,
social media management
,
Team Detroit
,
The Ford Story
,
Zeitgeist & Coffee