At-A-Glance: Huntington Voice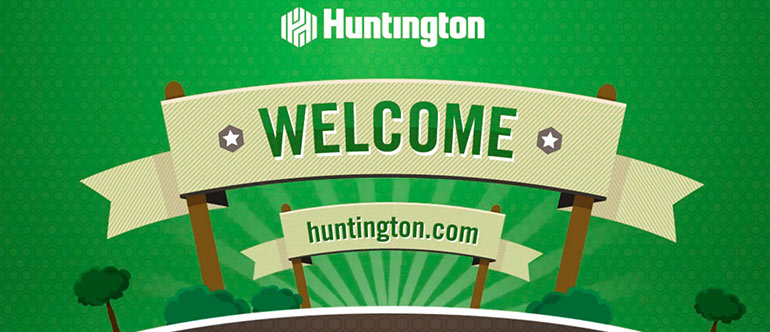 When looking for a unique value proposition, consumers seem to have more credit card choices than ever. Many financial institutions offer a full line-up of cards that will fit the needs of different customers, including general "points" rewards cards, travel cards, cash back cards and non-rewards cards that sometimes offer better interest rates.
These choices have been common among the biggest issuers for many years: Bank of America, Chase, Wells Fargo, U.S. Bank, Citi and Capital One all have pages on their websites that feature line-ups of four or more cards, each with different features and benefits. It goes beyond the big issuers, as well, with larger regional players like PNC, Fifth Third, and FNBO offering multiple credit card products to their customers.
But does every issuer really need three, four or five (or more) card options for their customers? Huntington Bank seems to think there is another option, and its Voice Card provides customers with a simple and clear either/or choice in just one credit card. Huntington is a larger regional bank, but by no means is it one of the top financial institutions by volume. It has about 1,000 branches, mainly in Michigan, Ohio, Pennsylvania and Indiana, and it is not one of the top credit card issuers in the U.S. With the Voice Card, Huntington has not only taken a unique approach to the idea of choice with its credit card marketing, but it also has a fairly competitive value proposition.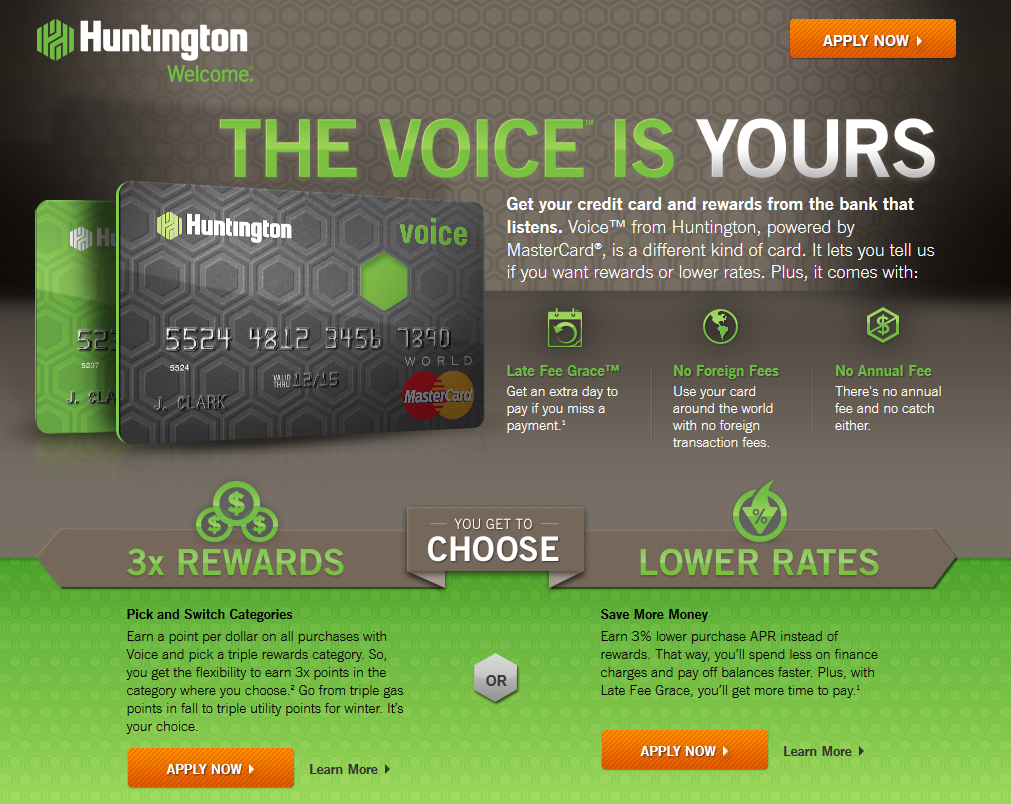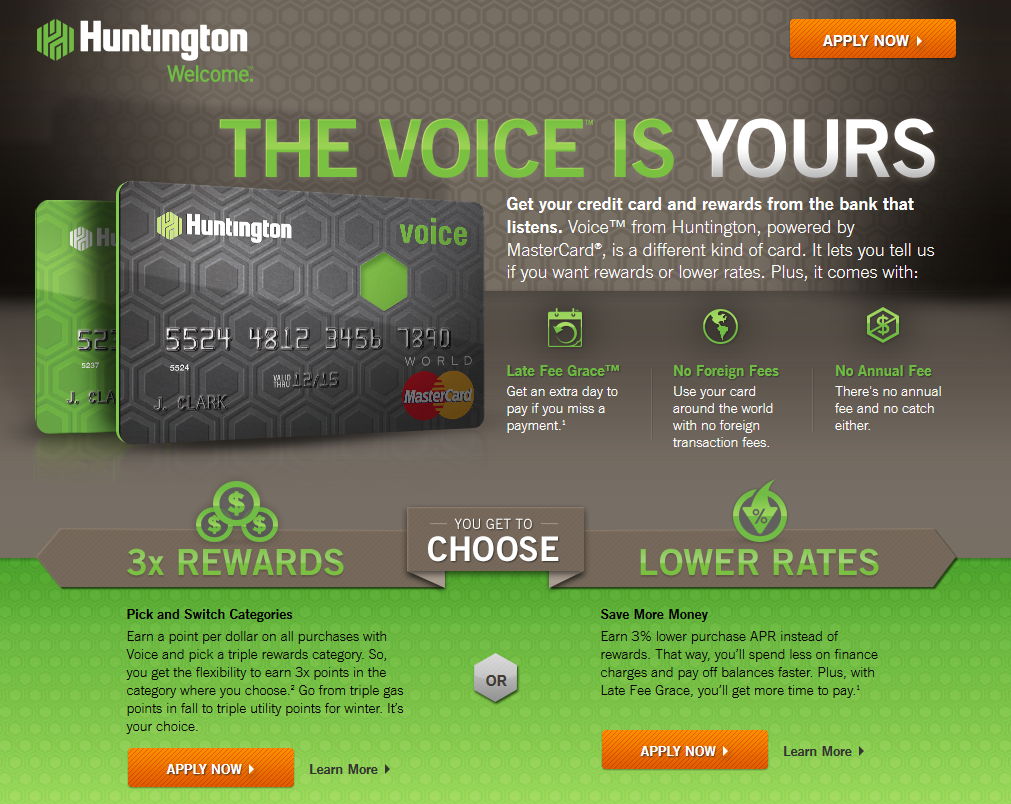 The basic premise of the card is very simple: empower customers by letting them choose between rewards or a lower rate. Here's a closer look at those two choices:
The rewards option offers 3x points in one merchant category (gas, travel, home improvements, etc.). and customers can change their category each quarter. The card earns points that can be redeemed for gift cards and merchandise.
The lower rate option provides a "3 percent lower" interest rate on purchases than the rewards option. According to the terms and conditions, that rate could range between 9.99 percent and 20.99 percent (depending on credit worthiness).
So how do those two options stack up? The rewards offering is fairly robust and competitive with bigger players like Chase Freedom and U.S. Bank Cash+. Both of those cards give 5 percent cash back, which is better than the 3x points for Voice, but Huntington customers will have more options when they want to redeem rewards. The lower rate option (assuming they qualify for the lowest 9.99 percent) does mean customers will enjoy an APR below the current average of 15.01 percent. The lower rate is at parity with the current average "low interest" card rate of 10.37 percent.
The Huntington Voice card also comes with three benefits to make customers' lives a little easier:
Late Fee Grace (a term they have trademarked) allows for a payment to be a day late without incurring a fee,
no penalty rate so customers keep their APR even if they are late with their payment, and
no foreign transaction fees.
All of these avoid little nuisances that can frustrate cardholders.
On balance, the Voice Card is not the most competitive product on the market for either rate or rewards, but we still think it's a fairly bold offering from a regional player. Huntington has clearly looked at the card landscape and realized that if it rolled out a roster of three to five products it might look very similar to the cards its key competitors offer. So instead of following the leaders, Huntington took a different approach and made one card with a simple choice. In doing so, it encourages customers to look at this card and decide how it can work for them.