Google's Parent Company Launches New Healthcare Startup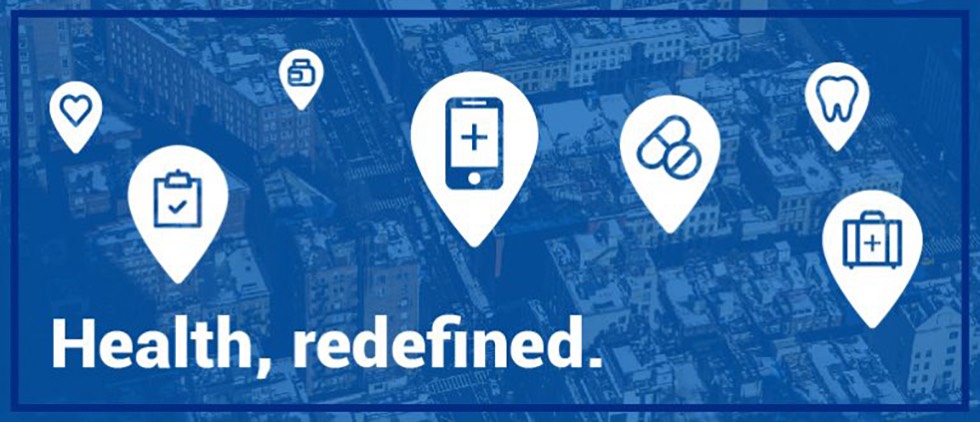 Sidewalk Labs, the urban innovation group born from Alphabet, Google's parent, is taking on the job of designing a new kind of healthcare system with Cityblock.
According to the Cityblock healthcare site, which launched this month, "Cityblock is building a personalized health system that serves qualifying Medicaid or Medicare members who live in city neighborhoods that have traditionally gone without good health services. We believe health happens locally, so we put individuals and their communities at the center of what we do."
The health system will partner with community-based organizations, health plans and provider organizations to "reconfigure the delivery of health and social services," explains Iyah Romm, co-founder and CEO.
Cityblock intends to build healthcare teams that will take on communities at the street level using regional expertise to hit the ground running. Romm writes in his blog that starting within the community will ensure health for all because, "health is local." To promote this mission the company will open clinics, referred to as "Neighborhood Health Hubs" in local spaces for healthcare professionals, community members and local organizations to use as centers to "engage with each other and address the many factors that affect health at the local level."
In addition to the hubs, Cityblock is also developing access for members using telehealth. Through remote connections, medical personnel can monitor patients and receive streaming data which can aide in the care of those who are immobile or unable to get to healthcare facilities. They also intend to utilize a 24/7 consultation line available by phone, text and video.
The Cityblock difference is about delivering healthcare – both physically and virtually – personalized to the patient's needs versus simply providing access. In an attempt to ensure healthcare services are personalized for each member, Cityblock will be employing staff who will become "Community Health Partners" for patients. According to Cityblock ads for this position, these are individuals who will become "the first cohort of staff providing direct service to members." They will work closely with each member to establish the needs of the individual, and their family, to create a personalized Member Action Plan (MAP). Their role includes coordinating care, identifying barriers to good health and building the patient's trust in the system.

Cityblock is inviting health insurers and providers to partner with them on their mission to make communities healthier. Their pitch? To providers, it's the ability to access technology that puts the focus on patient care and less on administrative tasks. For health insurers, there's the hope of providing higher quality care and offsetting the financial risk of member care by using a local, mobile and tech-enabled approach to reach the highest cost and highest need members.
The ambitious promise of the startup is to provide an easy to use, affordable option for low-income families who may never have had access to quality healthcare before. This member-centered, community-oriented option, no doubt will try to do what no other company has managed to do before – flip the script and change how healthcare service is provided, but more than that, change how we think healthcare could be provided.
While the website and social media platforms have just launched, the Cityblock service won't be accepting new to members until early 2018. Keep an eye on this innovative new healthcare option at cityblock.com.
Tags:
telehealth
,
telehealth marketing
,
telemedicine