Back to blog
Medicare Marketing Insights: What Direct Mail Designs Do Seniors Prefer?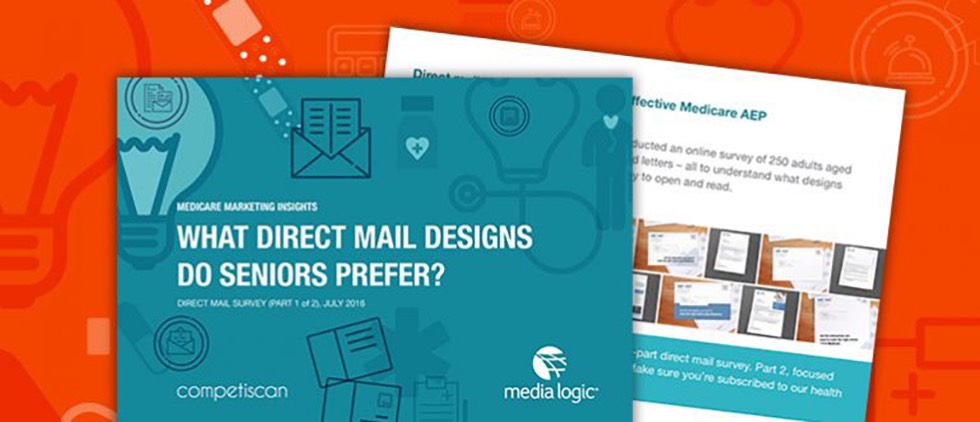 If you want your Medicare audience to open and read your direct mail, which should you use:  a solid color envelope or one with a border? What about a letter with a sidebar or one with bullets?  The answers to those questions and more are part of the findings of our latest Medicare marketing report on direct mail preferences.
To understand what designs and formats the Medicare audience is most likely to open and read we conducted an online survey of 250 adults aged 65+ and showed them various envelopes and letters. Through respondents' rankings and responses, we discovered which designs ranked the highest, gathered reactions to different sized envelopes, and found out which design elements improved overall rankings.
Our findings provide design insights to help optimize the performance of direct mail – a key strategic marketing element when targeting seniors during AEP.  Here's what we discovered:
In August, we will be releasing Part 2 of our Medicare direct mail survey which focuses on messaging. Be sure to subscribe to our healthcare newsletter to get more marketing insights. Want to learn more? If you have specific questions or would like to talk about your fall AEP, contact Jim McDonald, Director of Business Development at (518) 456-3015.
"What Direct Mail Designs Do Seniors Prefer?" is based on an online survey designed and analyzed by Media Logic. The survey was conducted in June 2016 among a nationally representative sample of 250 adults, aged 65 and older. 
Updated 03/23/2017. Originally published 07/28/2016.