April Engagement Boosters: Motorcycle Regulations, Conan O'Brien and Halloween!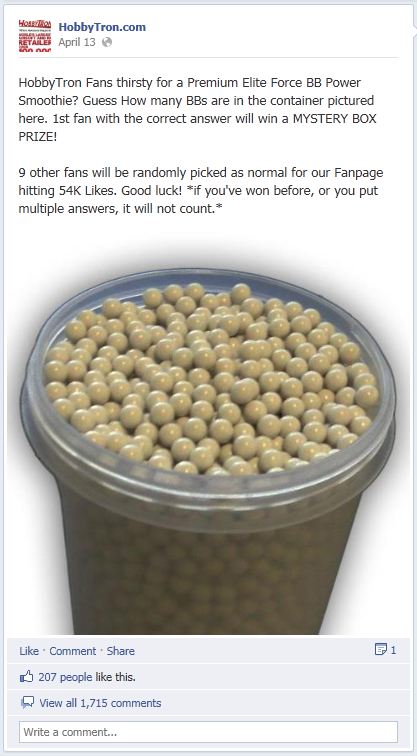 A controversial decision by the State of Michigan sparked engagement for J&P Cycles, this week's biggest mover on Media Logic's Retail Social Juice Index (RSJI). The retailer announced that a law requiring Michigan motorcyclists to wear helmets was recently repealed, prompting likers from both sides of the argument to sound off on the decision. … Yet another example of how political and social events can light a fire in the form of engagement for Facebook brands.
Both Zales and Newegg.com used simple and effective "like-this-status" posts to amp up their Facebook interactions. When the jeweler asked fans to "Click 'like' if you love bold and stunning diamond earrings!" more than 22,000 fans responded! And Newegg took advantage of Timeline's pinning feature to promote a giveaway and used a "like-this-status" update to build promotion among 11,000 likers and counting!
For a second consecutive week, Hobbytron.com ran a Facebook promotion to earn a big spike on this week's RSJI, but unlike Newegg, its promotion went against the social network's guidelines. By sharing a photograph of a container holding thousands of BB pellets and challenging likers to guess the magic number of BBs for a prize, HobbyTron effectively engaged fans but broke the rules!
Microsoft utilized several strategies – from making the most of Facebook's Timeline features to promoting the brand's Pinterest page via Facebook – to round out the RSJI's Big Movers This Week. The brand applied Timeline's new highlighting feature to draw extra attention to two posts: a video promoting Microsoft's Bing Translator app and a Pinterest contest for Mother's Day. On the same day, the brand shared a sketch promoting Halo 4 from Conan, hoping to excite fans of both the video game franchise and the talk show host.
And an unexpected brand made an appearance on the Big Movers This Week. By alerting its fans that Halloween was "only 199" days away, Spirit Halloween received a flurry of enthusiastic comments and likes.
Who will top the Index next week? Be sure to watch your brand daily to find out!