When a Medicare Advantage plan receives a 5-Star rating, it presents exciting opportunities for a broader year-round approach. So, when Quartz Health Solutions received a 5-Star status for their 2022 Medicare Advantage plans, Media Logic helped them capitalize on the achievement by supplementing their AEP and New-to-Medicare (NTM) marketing efforts.
One of the benefits of having 5-Star plans is the opportunity to enroll outside of the standard AEP period (Oct – Dec). This allowed Quartz to break through the crowded AEP marketing season and gain valuable visibility. Our new creative touted the many benefits that helped them earn 5-Star status, while also educating prospects that they did not have to wait until next year's AEP to make the switch to Quartz.
The new 5-Star campaign generated greater enrollment and lower costs
The campaign, which included direct mail, print, direct response TV, paid search and paid social, proved to be successful, generating an incremental 245% greater enrollments year-over-year and a cost per enrollment well below that of the traditional AEP and NTM campaigns.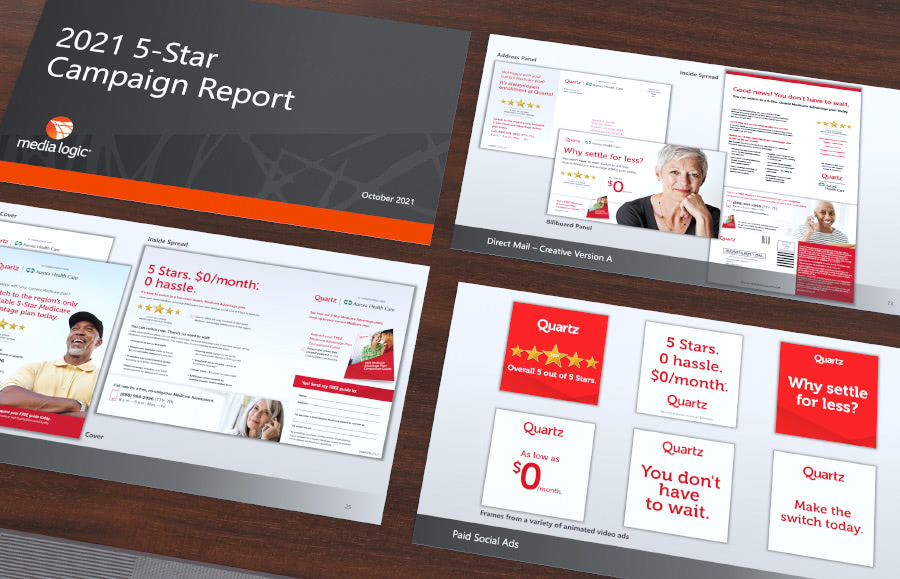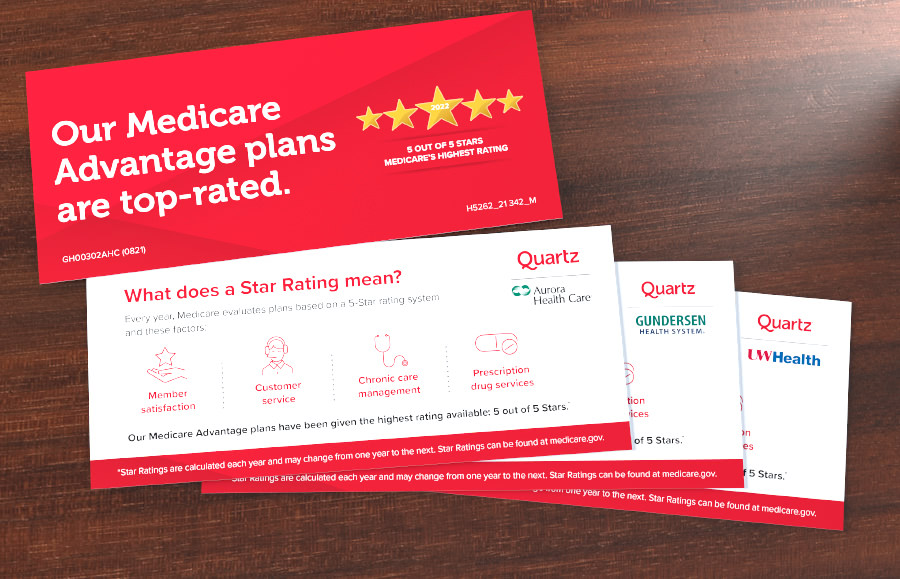 "Thank you for all of your hard work. I appreciate your team's expertise and consultative approach in guiding our organization in the right direction."

Vice President, Product Innovation, Quartz
Ready to find your edge?
Get smarter strategy and breakthrough creative. Backed by unmatched client support.