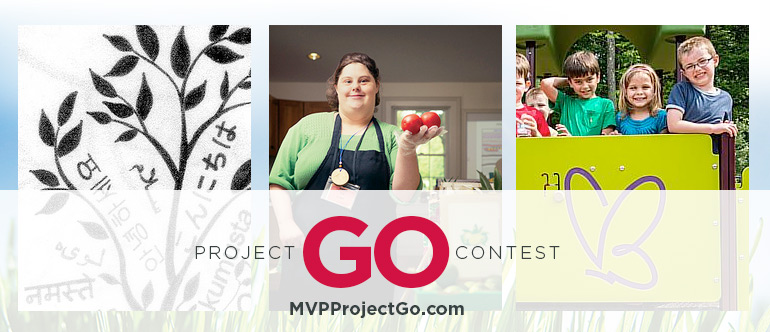 Media Logic's "Project Go" Campaign for MVP Health Care Wins Bronze Award
Media Logic's community outreach work for MVP Health Care has earned a Bronze Award in the inaugural "Healthcare Marketing IMPACT Awards" from Modern Healthcare and Advertising Age. The effort – MVP Project Go – used a contest and social promotion to leverage consumer passion for community causes.
The energy and momentum created by the campaign helped to link MVP Health Care with "healthier communities" and bring attention to its direct-to-consumer products and services. The multi-media strategy utilized a microsite, social stream marketing, shout-out marketing, direct mail, email and digital advertising and created quite a buzz… with campaign promotion also spreading to the websites and social streams of community organizations.
The contest – which tapped the star power of soccer champion Abby Wambach (MVP's wellness ambassador) and called for non-profits to get fans to vote for their community projects – attracted over 100,000 votes. The microsite for the healthcare social promotion saw 111,000 visits in three months, and there were over 14,000 shares of contest posts on Facebook and Twitter.
Modern Healthcare and Advertising Age partnered for "Healthcare Marketing IMPACT Awards" to "recognize healthcare's best advertising, marketing, promotion and communication campaigns on and across all media platforms." It announced winners on September 23.