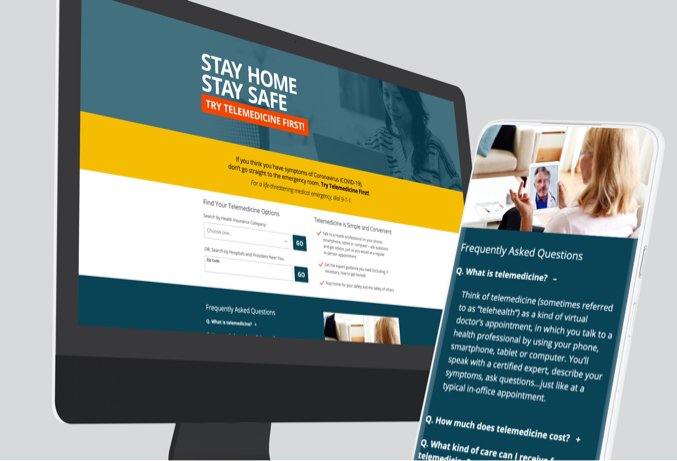 Media Logic Launches Telemedicine Search Tool to Support COVID-19 Response
Media Logic, in partnership with MVP Health Care, has just launched a provider database search tool that we hope will lessen the burden on hospital systems in Vermont and New York State during the COVID-19 crisis. Our agency developed the website, TryTelemedicineFirst.com, as a public service to educate people about the value of telemedicine to help "flatten the curve" and connect them to virtual health services in the capital region.
As industry experts, we knew the toll the pandemic would take on community health care systems and understood the role telemedicine could play in protecting public health and preventing the overwhelm of regional resources. The key to the effort was to raise awareness of telemedicine options while creating a platform to make them readily accessible to people.
Our in-house designers and developers worked with existing client, MVP Health Care, to build the search tool and populate it with a comprehensive database of telemedicine resources in every county of Vermont and New York State. In hopes of keeping the information current, we added a link for organizations to submit changes or additions to the list of providers. The result is a website that's helpful, user-friendly, and promotes the message to "Stay home, stay safe and try telemedicine first." The theme was repeated across TV, radio, outdoor and other media to drive consumers to the microsite. See the work.