Media Logic Creates Millennial Marketing Resources Hub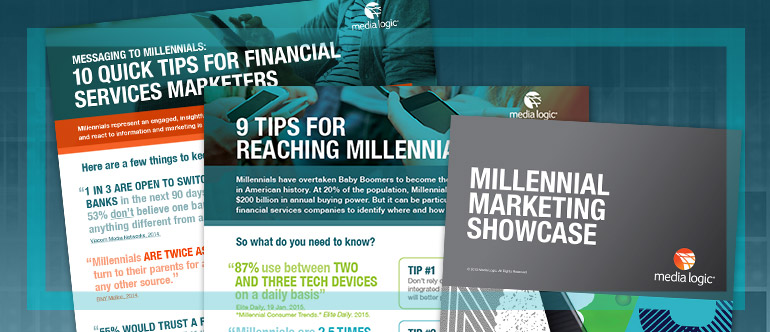 Targeting Millennials is one of our specialties, and we're giving away some of that expertise at a new landing page dedicated to helping marketers reach Millennials effectively.
The Millennial segment represents $200 billion in annual buying power, which makes them highly desirable customers. However, they're known for being particularly challenging when it comes to marketing. The tip sheets and marketing insights we've created can guide you as you launch your next project or campaign. They include:
9 Tips for Reaching Millennials – A tip sheet on the right channels for targeting Millennials;
10 Quick Tips for Messaging to Millennials – A tip sheet on how Millennials access, process and react to information; and
Millennial Marketing Showcase – A collection of nearly 30 in-market creative examples from leading financial institutions, including Chase, Sun Trust, Citi, Discover, Navy Federal Credit Union, Capital One and Synchrony Bank.