Media Logic and Competiscan Release ACA Consumer Survey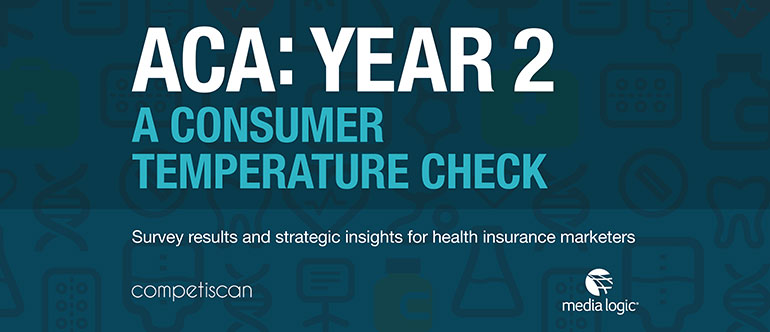 Just prior to the opening of the ACA marketplaces in November, Media Logic and Competiscan conducted a survey to gauge consumer attitudes about their health insurance plans. As a result, the pair has released a special report  – "ACA: Year 2 – A Consumer Temperature Check" – containing data from the consumer survey, as well as strategies health insurance marketers can use to enhance retention and acquisition efforts.
The combination of data and insights makes the report an important read for insurers: healthcare consumers plan to use ACA open enrollment as an opportunity to shop around. Although 20.6 percent were "very satisfied" and 40.2 percent were "satisfied" with their current plans, three out of five still intend to or may shop for new plans. Of those who are likely to be shopping, 60 percent say they'll be looking for new insurers. This means that not only will member retention be a challenge, but a continued focus on acquisition is required.
Through the ACA consumer survey, Media Logic and Competiscan engaged people nationwide who had purchased health insurance through a federal or state exchange during the initial ACA enrollment period last year. Upon analyzing the data and noting just how many consumers may be back in the market for new insurance, Media Logic and Competiscan added marketing takeaways to the report.
View the full report here.