Media Logic Client USCF Imaging Named Top Twitter Account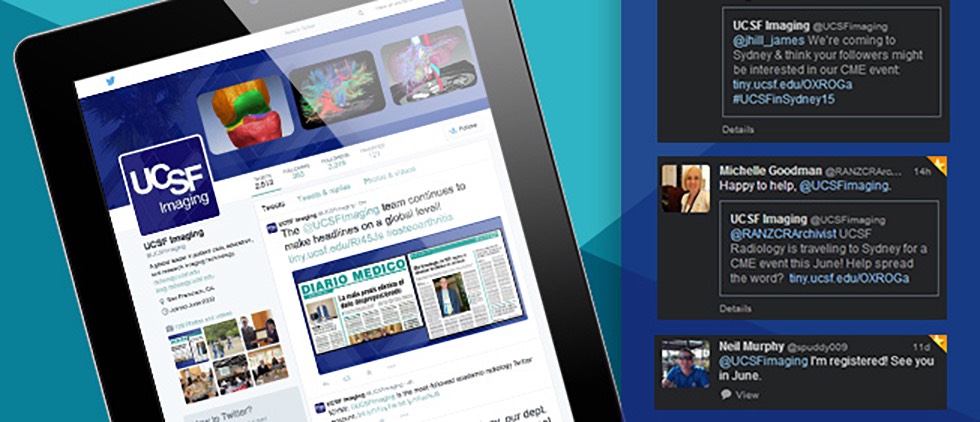 HealthImaging recently named UCSF's Department of Radiology and Biomedical Imaging (UCSF Imaging) as one of the top academic radiology department Twitter accounts. Citing a study published in the Journal of the American College of Radiology, it reports that UCSF Imaging is one of three most active accounts and has the most followers, beating out radiology practices at Massachusetts General Hospital and Cincinnati Children's Hospital.
Since the time of the study, UCSF Imaging's Twitter base (@UCSFimaging) has grown even more. Currently the account has greater than 3,300 followers, compared with Mass General Imaging (@MGHImaging) at 2,103 and Cincy Kids Radiology (@CincyKidsRad) at 1,746, its two closest competitors.
UCSF Imaging works with Media Logic to execute its content marketing strategy, and together we've grown UCSF Imaging's Twitter presence in support of its business goals, which include thought leadership, brand awareness and engagement with both internal and external audiences.