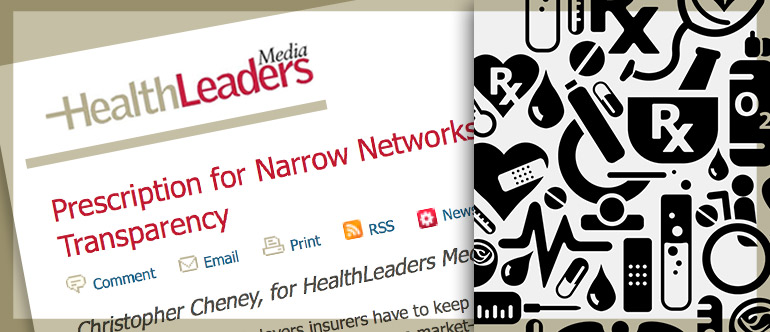 HealthLeaders Consults Media Logic's David Schultz for Article on Transparency in Marketing Narrow Networks
Chris Cheney, reporter for HealthLeaders Media, has interviewed Media Logic President and Founder David Schultz for an article about transparency required when marketing narrow health plan networks. In the piece, "Prescription for Narrow Networks: Add Transparency," Cheney writes:
David Schultz, president and founder of Albany, NY-based Media Logic, says establishing transparency needs to be a top consumer-oriented goal for the exchanges.
"The only way that consumers can make good, informed healthcare decisions is if there is transparency in terms of price, product and quality."
"How much does it cost? What are they getting for their money? How good is it? In the case of a health insurance plan, the provider network is a critical piece of the product design and will have a major impact on the overall value," Schultz says.
He argues that health plan consumers bear a high risk when transparency is absent. "The biggest way in which a narrow network can be disadvantageous to a consumer is if they don't know what they're getting before they sign-up."