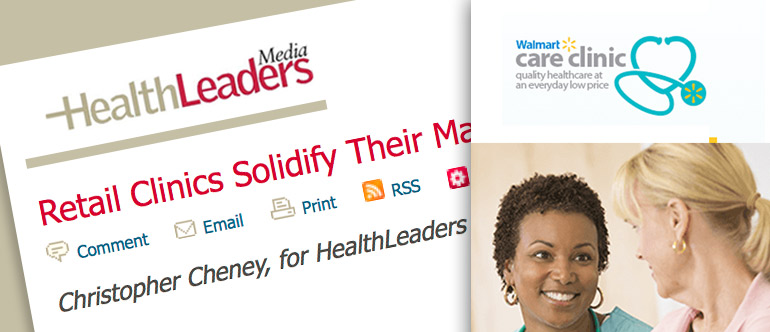 HealthLeaders Consults Media Logic's David Schultz for Article on Retail Health Clinics
Chris Cheney, reporter for HealthLeaders Media, has interviewed Media Logic President and Founder David Schultz for an article about what has contributed to retail health clinics gaining footholds in the industry. In the piece, "Retail Clinics Solidify Their Market Niche," Cheney writes:
David Schultz, founder and president of Albany, NY-based Media Logic, says a fundamental shift in health insurance has bolstered retail clinics.
"The outsized increase in the number of people with deductibles is the biggest disruptor for the healthcare industry. It has unleashed the brutally efficient 'American shopper' on all of the providers who—until this time—had been selling services to consumers who never really knew what things cost.
"Now, patients are asking questions about whether services are needed, how much they cost and why. This spells opportunity for alternative providers, especially retail healthcare clinics," says Schultz.