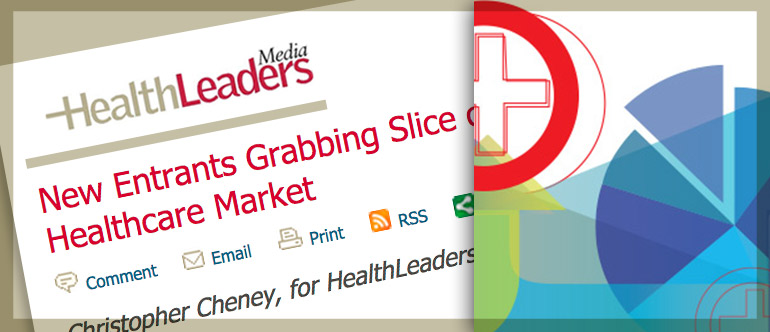 HealthLeaders Consults Media Logic's David Schultz for Article on New Entrants to Health Care Market
Chris Cheney, reporter for HealthLeaders Media, has interviewed Media Logic President and Founder David Schultz for an article about companies entering the healthcare industry, hoping to capitalize on the trend in which consumers are shopping not only for health plans but also services. In the piece, "New Entrants Grabbing Slice of Changing Healthcare Market," Cheney writes:
David Schultz, president of Albany, NY-based Media Logic, a healthcare marketing firm, believes the enhanced role of the consumer in healthcare is the key that has opened the door for new entrants. "The entire industry is due for a major upheaval," he said after Tuesday's webinar. "Once you've made consumers actual buyers, their whole set of expectations has changed."
US consumers are still learning the healthcare industry ropes, but their interest in price and transparency is a game-changer, Schultz said. "Their needs will be met by entrepreneurs," he said.