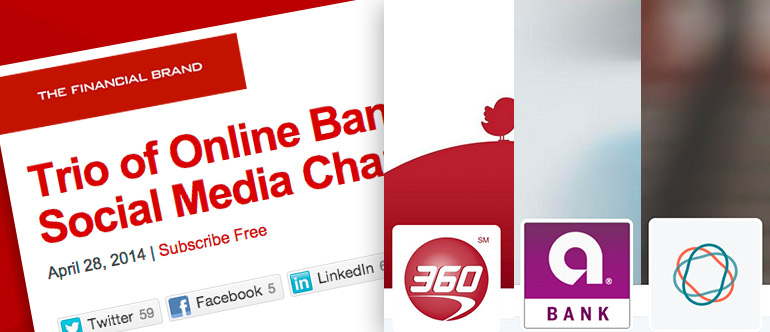 The Financial Brand Features Media Logic Guest Column about the Social Media Dominance of Three Online Banks
The Financial Brand has published "Trio of Online Banks Dominate Social Media Channels," a new column by Christina Smith, Media Logic senior vice president and group director. Christina's article describes how three online banks – Ally, Capital One 360 and Simple – "punch above their weight class" in social channels, competing with their larger bank rivals when it comes to social media.
The piece is the latest installment of Media Logic's regular analysis based on The Financial Brand's Power 100 social media rankings for banks and credit unions.