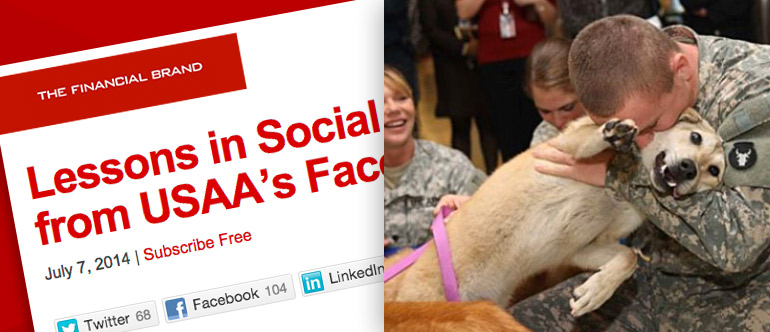 The Financial Brand Features Media Logic Guest Column on Social Media Branding Lessons
The Financial Brand has published "Lessons in Social Media Branding from USAA's Facebook Activity," a new column by Carolee Bennett Sherwood, Media Logic social content manager. Carolee's article describes USAA's successful Facebook branding strategy and uses specific examples to illustrate what other banks and credit unions can learn from USAA.
The piece is the latest installment of Media Logic's regular analysis based on The Financial Brand's Power 100 social media rankings for banks and credit unions.