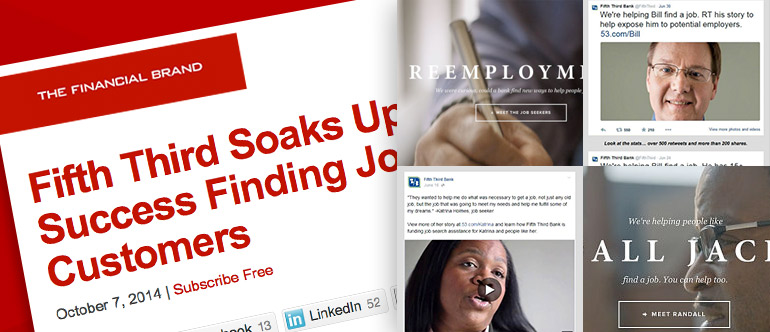 The Financial Brand Features Media Logic Guest Column on Bank's Social Media Success
The Financial Brand has published "Fifth Third Soaks Up Social Media Success Finding Jobs for Customers," a new column by Nicole Johnson, Media Logic management supervisor. Nicole's article reviews the primary social platforms of Fifth Third, a bank that realized a spike in social activity related to its innovative jobs program.
The piece is the latest installment of Media Logic's regular analysis based on The Financial Brand's Power 100 social media rankings for banks and credit unions.