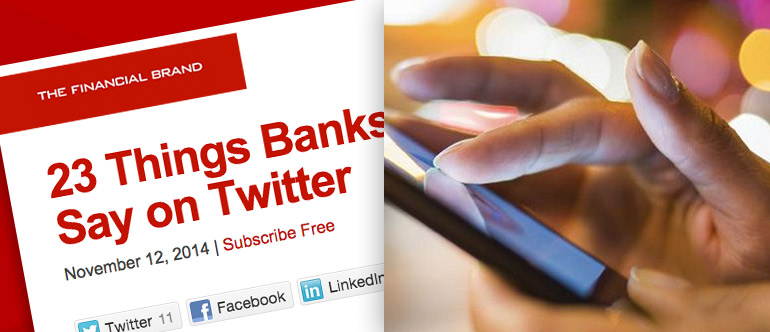 The Financial Brand Features Media Logic Guest Column on How Banks and Credit Unions Use Twitter
The Financial Brand has published "23 Things Banks & Credit Unions Say on Twitter," a new column by Carolee Bennett, Media Logic social content manager. Carolee's article details how six financial services institutions – U.S. Bank, TD Bank, Silicon Valley Bank, Oklahoma Employees Credit Union, Texas Dow Employees Credit Union and Consumers Credit Union – spend their time on Twitter.
The piece is the latest installment of Media Logic's regular analysis based on The Financial Brand's Power 100 social media rankings for banks and credit unions.